Share the post "Paramount announces Transformers 5, G.I. Joe 3, Star Trek 3 and more for 2016"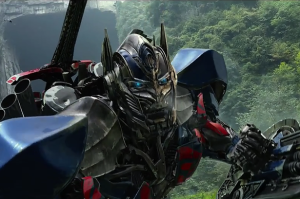 Well, we're still a little over a week away from the fourth movie but Paramount Pictures is apparently more than confident that Michael Bay will deliver another box office success with Transformers: Age of Extinction – so much so that they have now officially confirmed that Transformers 5 will roll out in 2016.
Meanwhile, Optimus Prime and company will be joined by another Hasbro property in that same year, with Paramount also announcing G.I. Joe 3 as part of its 2016 slate, along with several other sequels in Paranormal Activity 5, Beverly Hills Cop 4, Hansel and Gretel: Witch Hunters 2 and Star Trek 3. It's not all franchise material though, as 2016 will also see the studio releasing its Ben Hur remake from director Timur Bekmambetov (Abraham Lincoln: Vampire Hunter).
Source: The Hollywood Reporter