Square Enix Collective have announced that they will be working with indie developer Demimonde to bring their vertical platform action adventure game Octahedron to the Xbox One, Playstation 4 and PC in 2018.  For a glimpse at this psychedelic 2D game world watch the new announcement trailer below…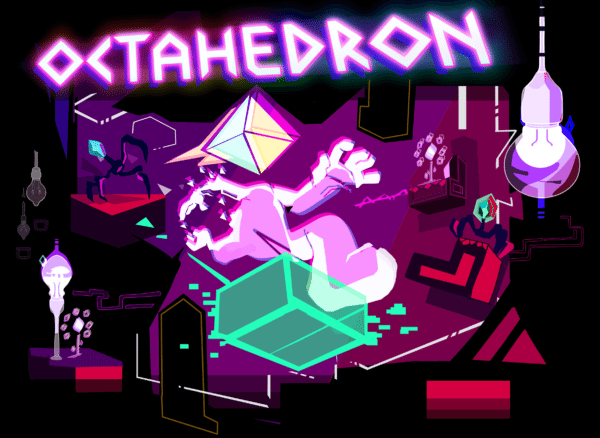 In Octahedron players are set with the task of escaping the strange subterranean world of Veetragoul and the only way to do this is by going up.  Players will need to create their own platforms in order to escape but by doing so you run the risk of attracting the attention of the weird creatures that are attracted to your ability.
"It's very rare indeed to find a platformer that really feels new – and as soon as we played Octahedron we realised it managed just that," says Phil Elliott, Director of Indie Development at Square Enix London. "The combination of the soundtrack working in tandem with the colours on screen makes taking on Octahedron a real assault on the senses. It really stands out, and is a game you need to play – and listen to – in order to really appreciate."
Octahedron will be climbing its way onto the Xbox One, PS4 and PC next year.