Liam Hoofe looks ahead to some of the biggest releases in cinema over the coming months…
With summer nearly in the rear-view mirror, it is time to look ahead to the autumn – or fall, to our friends on the other side of the Pond – and all the fantastic movies it has to offer us. While summer is still seen as the biggest time for movies during the year, autumn has slowly started to creep up on it, with several big franchises opting to release their movies later in the year, and of course, all of the awards contenders starting to show their heads.
This autumn looks set to be one of the biggest yet with some of the year's biggest movies hitting our screens in the coming months. Let's take a look ahead to what this year's autumn has to offer. Note: Autumn, as defined by Box Office Mojo, is from the first weekend after Labour Day, through to the last week of November.
It 
Release Date: September 8th
What is it: The much-anticipated new adaptation of the iconic Stephen King novel, It.
Why it might be good: The word coming out of early screenings for this movie is that it is absolutely brilliant and that Bill Skarsgard's performance as Pennywise is set to make him a modern age horror icon.
The trailers certainly look promising and if it can keep that creepy tone throughout the movie and also remain coherent then we could be onto something special.
Why it might be bad: For starters, big budget horror movies are never to be relied on and adaptations of Stephen King's work can be hit or miss. The original TV miniseries, despite having cult status, really isn't all that good and the film should do its best to avoid the same pitfalls.
It is also being adapted from one of King's biggest novels and while it is apparently splitting it into two, let's hope that it doesn't get weighed down with a muddled narrative.
Goon: Last of the Enforcers
Release Date: September 8th
What is it: The sequel to 2011's Goon, starring Seann William Scott, about a hockey fan who becomes a star 'goon' for his team.
Why it might be good: The original movie was a surprisingly charming and enjoyable affair and with the same cast members returning, and Jay Baruchel taking over directorial duties, this one could be another surprisingly good hit.
Why it might be bad: The film, which has already been released in Canada, has been met with mixed reviews and one does have to wonder whether we need a sequel to a film that wasn't a massive success and that came out over 6 years ago.
mother!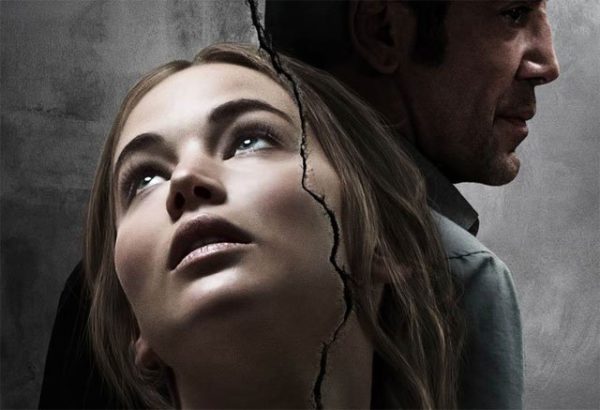 Release Date: September 15th
What is it: Darren Aronofsky's latest movie starring Jennifer Lawrence and Javier Bardem.
Why it might be good: Aronofsky is always an interesting and innovative director and he has put together a stellar cast for mother! The film will is also likely to get some awards attention and if the trailers are anything to go by, this is one really one to look out for.
Why it might be bad: Aronofsky's style is ab acquired taste and the film may not fare well with a wider audience. It is also likely to suffer at the box office, with It looking to take a sizable chunk of that week's takings.
Kingsman: The Golden Circle
Release Date: September 20th
What is it: The sequel to 2014's hugely popular Kingsman: The Secret Service
Why it might be good: Kingsman: The Secret Service was an absolute blast and is one of the best blockbusters of recent years.  With all of the first movie's cast and crew, including a returning Colin Firth, present and correct, it is difficult to imagine this one being anything but great.
Early trailers also indicate that the movie has managed to maintain the wacky tone that made the first one such a joy to watch.
Why it might be bad: There was very little wrong with the first Kingsman movie, but if there is one criticism that was leveled at it, it was that it swayed towards more juvenile humour at times. The second movie could fall back into that trap and overly rely on those kinds of gags.
Too much of a good thing can sometimes be bad as well, and the first movie worked so well not just because it was a gag a minute, but because it had a great storyline and a real heart to it – let's hope that isn't lost second time around.
Blade Runner 2049
Release Date: October 6th
What is it: The long anticipated sequel to Ridley Scott's sci-fi classic Blade Runner.
Why it might be good: Denis Villeneuve is one of the most consistent and exciting directors in Hollywood today and after smashing expectations with his first foray into the sci-fi genre, Arrival, audiences are waiting with bated breath to see what magic he can work with the Blade Runner sequel.
The early trailers also look stunning and Ryan Gosling and Harrison Ford are two of the most charismatic leads in Hollywood.
Why it might be bad: Blade Runner is one of the greatest sci-fi films of all time and living up to that will be an incredibly difficult task. While I can't see this being out and out terrible, it may not be able to live up to the weight of expectation it is carrying.
The LEGO Ninjago Movie
Release Date: October 13th
What is it: The third LEGO movie in three years and the second one in 2017, this time focusing on the iconic LEGO Ninjago brand.
Why it might be good: The first two LEGO movies have defied all expectations and fans are now expecting this one to be just as good. Director Charlie Bean has a long and rich history of success with cartoons and with Phil Lord and Chris Miller producing, there is every chance this film could be just as great as the two that come before it.
Why it might be bad: The law of diminishing returns suggests that this movie may not be able to live up to the standards of the two that come before it and the Ninjago franchise, while still being popular, does not have the same appeal and rich back catalog to parody as Batman.
Click below to continue on for the second page…