Dark Horse Comics has announced that writer Jeff Lemire and artist Dean Ormston's creator owned superhero saga Black Hammer will return in 2018 with a new ongoing series titled Black Hammer: Age of Doom, which ill continue to chronicle the adventures of the forgotten champions of Spiral City, following the events of the cliffhanger ending of issue thirteen of the original series.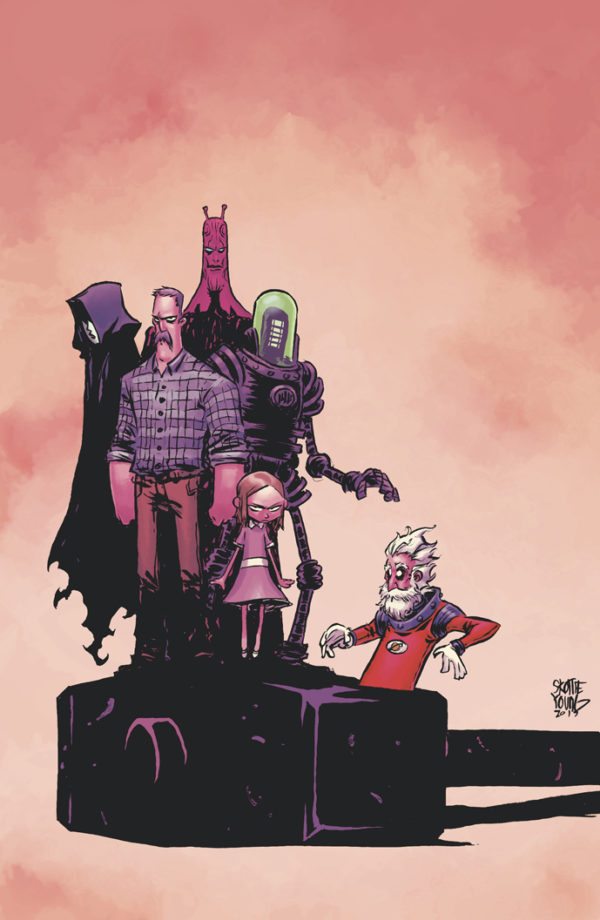 "One thing Black Hammer has always done is comment on the history of superhero comics and we live in a world where superhero universes seem to be rebooted, relaunched, and rebirthed every year," said Lemire. "It felt like we needed to play around with that idea, but put a Black Hammer spin on it. So, starting in April, Dean, Dave Stewart, Todd Klein, and I will continue the story and the mystery of Black Hammer farm in Black Hammer: Age of Doom! It's a new series, but everything you love will stay intact and we'll deliver the next chapter in the story of Golden Gail, Abraham Slam, Barbalien and the rest of the gang."
"Black Hammer ends with a major, game changing revelation," said Ormston. "Readers are super keen to find out how our heroes are stuck on the farm and more answers, twists and turns are coming in Black Hammer: Age of Doom."
Black Hammer: Age of Doom is set to debut in April 2018.