Taika Waititi, known for his unique sense of humour, has taken on one of the most anticipated films of the year. After his well received Hunt For the Wilderpeople and What We Do In the Shadows, New Zealander Waititi was named director for the third instalment of the Thor franchise, Thor: Ragnarok. 
The directing job wasn't enough for this storyteller though, as he decided he needed to be in front of the camera as well. Choosing the rocky alien Korg, a Kronan and born on the planet Ria, Taika will portray the gladiator who first appeared in the Planet Hulk storyline, which is being encompassed into Ragnarok. And now we have a glimpse of the character, thanks to a Pop! Vinyl figure for the Marvel threequel.
The director hilariously revealed this news via his Twitter account, stating that: "The greatest character in the MCU, played by the greatest actor in the known world, is now the greatest toy in existence." Check out the figure here…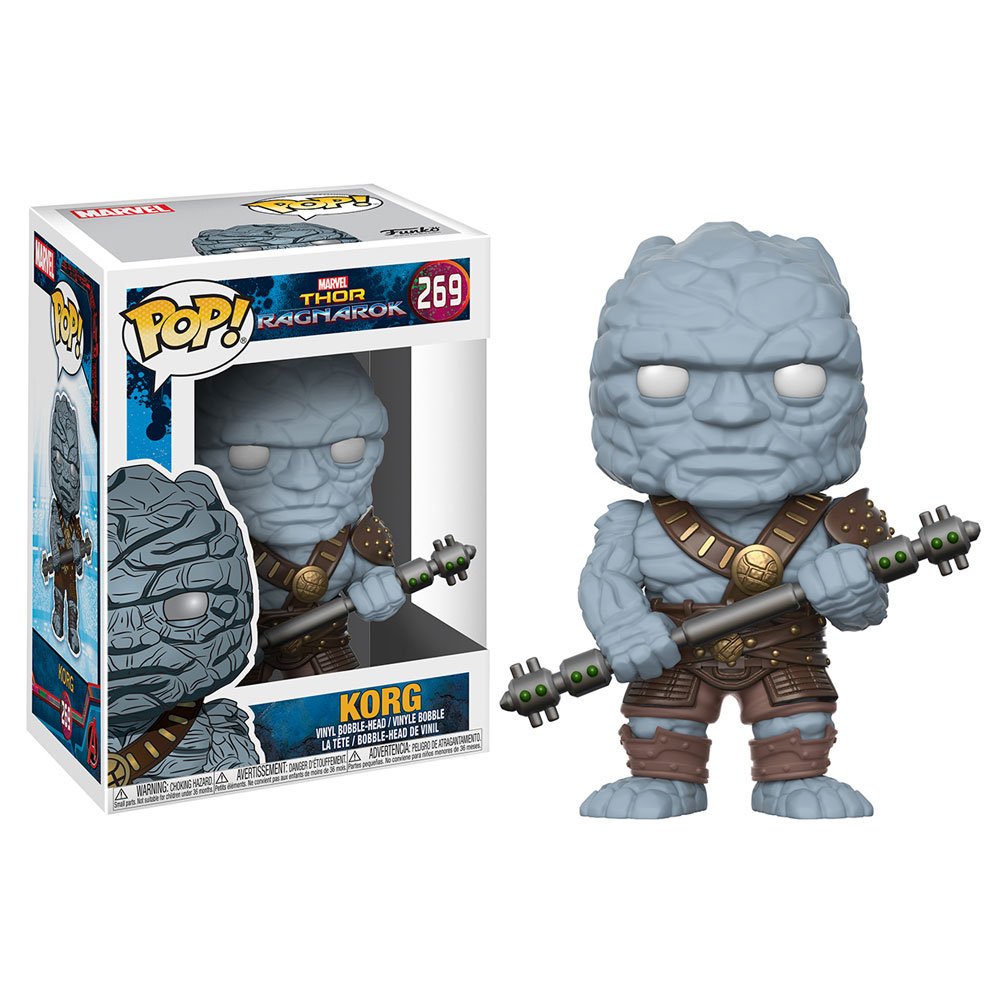 In Marvel Studios' "Thor: Ragnarok," Thor is imprisoned on the other side of the universe without his mighty hammer and finds himself in a race against time to get back to Asgard to stop Ragnarok—the destruction of his homeworld and the end of Asgardian civilization—at the hands of an all-powerful threat, the ruthless Hela. But first he must survive a deadly gladiatorial contest that pits him against his former ally and fellow Avenger—the Incredible Hulk.
Thor: Ragnarok is being directed by Taika Waititi (What We Do in the Shadows) and features Marvel veterans Chris Hemsworth as Thor, Tom Hiddleston as Loki, Anthony Hopkins as Odin, Idris Elba as Heimdall and Mark Ruffalo as the Hulk alongside Cate Blanchett as Hela, Tessa Thompson as Valkyrie, Jeff Goldblum as the Grandmaster, Karl Urban as Skurge, Taika Waititi as Korg, Clancy Brown as Surtur and Sam Neill and Rachel House in as-yet-unrevealed roles. It is set for release on October 27th in the UK and November 3rd in the States.