5. Misery
This is relatively simple as far as King adaptations go (and indeed the source material itself). It's fantastic though. The premise is simple. Struggling writer is injured and then nursed back to health in the remote home of a super-fan. Inevitably he finds that he's a prisoner. Not for the first time, Rob Reiner directs a King adaptation. At the height of his powers following an almost unbroken streak of home runs throughout the 80's, Reiner's direction is taut and gripping. He's aided by great performances from James Caan and particularly Kathy Bates who is unnervingly brilliant.
4. Carrie
Great directors have inevitably found themselves drawn toward King adaptations. The first film to use King as a source still remains one of the best. Carrie (which has been remade a few times, and even sequalised, all poorly) is stylish, excessive and visually resplendent as you would expect of Brian De Palma at his best. The performances are what elevate this one, particularly from Sissy Spacek and Piper Laurie as daughter and mother respectively. Everyone knows Carrie and knows the iconic moments, even if they haven't seen the film. It's still chilling, but what is all the more key is the build up to it all. A stone-wall, horror classic.
3. Stand By Me
One of the best coming of age tales. King was always adept at portraying adolescent outsiders, undoubtedly drawing on his own upbringing. It's classic King material and it's deftly handled in this film adaptation. This was Rob Reiner's breakout really. Spinal Tap was still snowballing its cult following, but Stand By Me really made people stand up and pay attention to a filmmaker with deft touch and dramatic power. The young cast, led by a charismatic River Phoenix are great. Memorable, touching, haunting and beautiful it wonderfully portrays the best and worst of moving from childhood to teenhood.
2. The Shawshank Redemption
Frank Darabont again! Oft considered one of the greatest films of all time, this is undoubtedly a piece of cinematic greatness. It's life affirming, harrowing and feel good all in one. Like the best of King's source material, and his films when handled right, these emotional shifts are deeply effective. Great performances all round again, in what is an infinitely rewatchable master-work.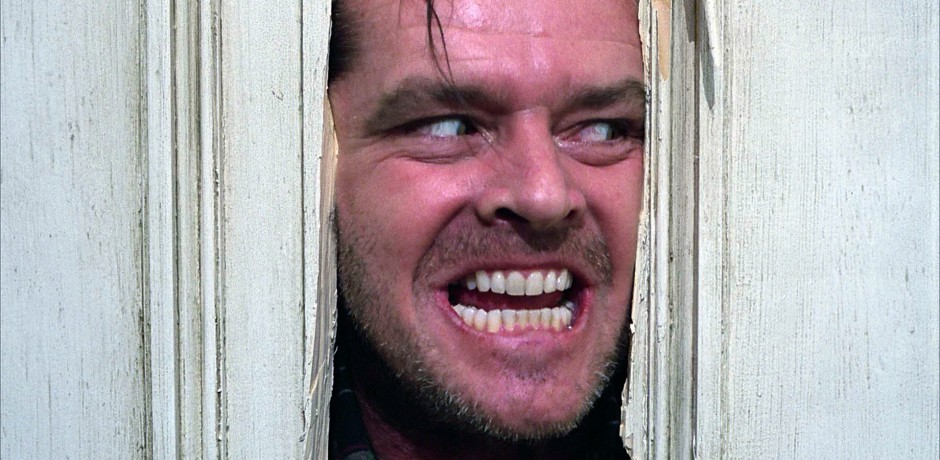 1. The Shining
I'm going to annoy Stephen now. He hates this film. He hates it with a burning passion. As an adaptation, this veers away in key places from the source material. However, I'm not judging on the effectiveness of the adapting. I'm judging on cinematic impact. The Shining is exceptional. If you want to know how to shoot and cut a film. If you want to study cinematography. If you want to know how to establish the atmosphere and world in which your film is set, then The Shining is a masterpiece. There have rarely been better cohesion between audio and visuals in depicting a psychological descent. Stanley Kubrick was a perfectionist. A true visual auteur and whilst this is thematically one of his more confined and simple films, it's still one of his best. Disturbing, chilling and imposing, the hotel setting becomes a character. It's all excellently performed too and Jack Nicholson's histrionic implosion into madness is grotesquely brilliant. The immersion in his role is terrifying. If you think it's overracting, you're not looking deep enough. Probably the best looking horror film ever.
What are you favourite Stephen King movies? Let us know in the comments below…
Tom Jolliffe