Liam Hoofe with a rundown of the best Netflix Original Series of 2017…
I watch a lot of TV. In fact, if you were to ask my girlfriend, she would tell you the amount of TV I watch is seriously unhealthy and that it would be a good idea if I exposed myself to the sunlight from time to time. My argument for this is that there is just far too much good TV for me to miss right now. The rise of streaming services has seen a serious rise in the number of TV shows that are being released these days, and keeping up with that is a full-time job in itself, let alone attempting to write about them.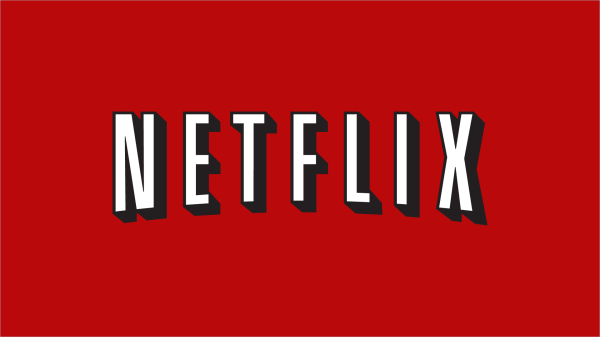 Of all the channels and services available, though, Netflix is the one that has really stolen my heart. Rarely a week goes by without the service releasing a show that is being hailed as a 'must-see' and being as weak as I am when it comes to the old telly-box, I can't help but find myself glued to a screen out of curiosity.
Netflix's original programming has become a part of my daily routine. I spend, as much as I don't like to admit this, probably around 3 hours a day using the service and have probably funded at least one of the shows on this list. Despite my obsessive viewing, though, it is impossible to keep up with everything that the service has to offer, so please, if there is a show you love that isn't on this list- don't bite my head off in the comments, I just probably haven't had the time to get around to it, instead, post a polite recommendation and I can probably add that to my list for 2018, if I haven't gone completely square eyed by then.
Also note, this list only features Netflix Originals, so shows like Peaky Blinders, The Sinner and Riverdale (which are all great, by the way) are not featured as they are just internationally distributed by the service.
Honorable Mentions: 
Castlevania
House of Cards Season 5
Orange Is the New Black Season 5
Glow Season 1
10: Atypical
A coming of age story about a boy on the autism spectrum, Atypical was one of the most surprisingly sweet shows of 2017. The ten-episode season dealt with Sam, the show's protagonist, trying to find love at school and also trying to overcome all the problems that are facing him as he approaches adult life.
There were some awesome performances here, with Jennifer Jason Leigh excelling as Sam's struggling mother. Good news, as well, the show was renewed for a second season to air sometime in 2018.
9: Stranger Things Season 2
Netflix's golden child, Stranger Things has become a force of nature, and Season 2 of the show continued the good work started by the first season.
One questionable outing aside, season 2 felt a lot more polished than its predecessor, with the show really becoming its own beast and not relying too heavily on nostalgia to get it by.
8: Lemony Snicket's A Series of Unfortunate Events Season 1
'Look away, look away' warned the most annoyingly catchy theme song of 2017, but do not heed this advice dear reader, in fact, do quite the opposite. Lemony Snicket's A Series of Unfortunate Events was one of the most delightfully sinister TV shows of 2017 and fans of the original book series will have plenty to enjoy here.
Neil Patrick Harris was the star of the show as the sinister Count Olaf but the Baudelaire Children were magnificently cast as well. The show's second season is due for release for next year and will chronicle the next few books in the series.
7: The Punisher Season 1
2017 has been a tough year for the Marvel Netflix Universe. Iron Fist debuted to horrific reviews back in the Spring, and then The Defenders followed that up with an instantly forgettable effort this Summer. Thank god then, for The Punisher. Free from the restraints of an overarching narrative, The Punisher was a welcome return to form for the MCU on Netflix.
Jon Bernthal oozed charisma as Frank Castle, while the supporting cast, most notably Ben Barnes as Billy Russo gave it 100% as well. The show was an interesting meditation on the effects of war, and what happens to the soldiers once they return home. While it appears to have divided critics, The Punisher was, in my opinion, one of the best shows Marvel and Netflix have produced in some time.
…Click below to continue on to the second page…