Samuel Brace on why March 2018 belongs to Netflix…
As it stands, 2018 has been an odd year, a year in which only three months have passed but a year which has been almost utterly desolate in terms of quality TV and film – Black Panther being the only product to have captured significant audience imagination.
Netflix can usually be relied upon to serve up premium content at the start of the year, however, they have been terribly quiet during these early winter months. That's not to say they haven't tried but content like the obscenely disappointing Altered Carbon has contributed to a rather lacklustre opening to the year. Luckily, this could all be about to change, and change in rather glorious fashion, as March is set to be a truly sublime month for the streaming giant – as long as the content planned can live up to expectations.
But what's going on in March that should have audiences all riled up with rambunctious anticipation? Well, it seems to me that there are four main reasons to point to: two shows and two films that should hopefully deliver a month of online content to give 2018 the boost it so sorely needs.
Jessica Jones 
The Netflix corner of the Marvel Cinematic Universe is a strange entity; hit and miss when it comes to delivering top-tier entertainment, with glorious highs coming as frequently as frustrating lows. Jessica Jones, however, was certainly a point of success and its long awaited second season should hopefully (following on from the marvellous The Punisher) provide Netflix with its best one-two Marvel punch since season one followed on from Daredevil's opening attempt. The show can of course fail to capture what made season one succeed, but with David Tennant back in the mix (all be it in an almost certainly diminished capacity), the show's second offering has the potential to be quite terrific.
The Outsider
I have to say, this is a film that has flown beneath my radar, and I imagine beneath that of a number of others, until very recently, but from the look of its recently revealed trailer, The Outsider could very well prove to be something worth shouting about. Starring Jared Leto (please contain your antipathy), the film is billed as a crime epic set in post-WWII Japan about a former American G.I. who joins the Yakuza. From the director of Oscar nominated Land of Mine, The Outsider certainly looks the business, being both stylish and cinematic, with a healthy dose of bloody violence as one might expect considering the subject matter. There's no doubt that the film could turn out to be a disaster, but let's air on the side of cautious optimism and hope that the film's splendour goes beyond that of its inarguably marvellous poster.
Annihilation 
Alex Garland's sci-fi feature may already be playing in US theatres but the Natalie Portman led Annihilation will be arriving with grand expectations to Netflix (UK) on March 12th. With a macabre and visually glorious trailer on hand, and now a plethora of flattering reviews, it looks like Garland's follow up to Ex Machina will be an early contender for best sci-fi film of the year. Annihilation, regarding a biologist who heads out on a dangerous expedition that defies the laws of nature, is described by Flickering Myth's Robert Kojder as a "complex" and "vivid nightmare" that "oozes a unique atmosphere of beautiful dread". Lovers of mind-bending sci-fi will certainly be hoping that what is being billed by many as an ineffable cinematic mystery lives up to the lavish praise being heaped upon it.
13 Reasons Why 
Netflix will be finishing up the month with the second season of 13 Reasons Why, a show that debuted in 2017 to much attention and deservedly favourable reviews. The coming of age mystery drama certainly had a lot going for it during season one: visually pleasant with a superb soundtrack, interesting characters, and a central mystery that kept the viewer intrigued and disturbed right throughout the immensely binge-able experience. With teen-suicide being the theme at the show's centre, the uncomfortable nature of the series is without doubt axiomatic, but helped along with superb performances from its leads, 13 Reasons Why proved to be a cut above almost everything else the genre has recently been able to offer. Hopefully audiences won't discover a noticeable diminution in quality present within season two.
UPDATE: Netflix has been in touch to say that 13 Reasons Why is not confirmed to arrive in March. We'll update again when we know the date.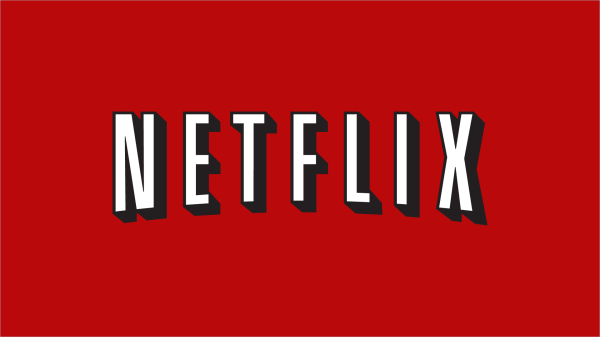 2018 may have been uneventful to date, especially in the realm of television, but with the armoury at Netflix's disposal in March, the dark months of winter can hopefully be put well behind us, opening the door to brighter days ahead that will prove to be the antipode of what has come before. And it would also appear that April will only build further upon this change in fortunes, with the likes of Legion, Lost in Space, and Westworld all arriving for our viewing pleasure on various platforms.
Samuel Brace