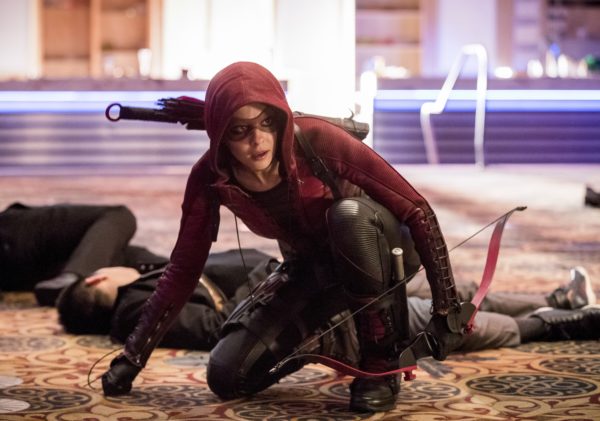 If you saw last night's episode of Arrow, you'll know that the DC superhero series has lost one of its original cast members, with Willa Holland officially exited the series as her character Thea Queen departed Star City.
The news of Holland's exit won't be too surprising, as the actress has been on a reduced episode count over the past two seasons, appearing in 10 of the 16 season six episodes to date, and 14 of the 23 episodes in season five.
"We're very sad to see Willa go. She's been a critical part of Arrow since its inception and a wonderful and talented person to boot," executive producer Marc Guggenheim tells The Hollywood Reporter. "But we're in our sixth season now and supportive of her wish to stretch her legs and pursue other creative opportunities. The door is always open for Willa to return if she has a hankering to."
SEE ALSO: Oliver and Diggle come to blows in promo for Arrow season 6 episode 17 – 'Brothers in Arms'
The only series regulars remaining on the show now who appeared in the first episode are Stephen Amell (Oliverw), David Ramsey (Diggle) and Paul Blackthorne (Detective Lance), although Emily Bett Rickards (Felicity) did have a recurring role in the first season.
Meanwhile, in other Arrow news, DC's Legends of Tomorrow star Caity Lotz has revealed that her character Sara Lance / White Canary will be making her return to Arrow for the season six finale, which is set to air on The CW on May 17th.
SEE ALSO: Follow all of our coverage of Arrow here
Arrow season 6 airs on Thursdays on The CW in the States and on Sky1 in the UK.