Chris Pratt, one of the stars of the upcoming Avengers: Infinity War, has spoken about the warm welcome into the Marvel Cinematic Universe he received from Robert Downey Jr. and if Star Lord is now an Avenger.
Pratt's character, Star Lord, has certainly become one of the more popular Marvel heroes since his debut in Guardians of the Galaxy and the wider MCU. One star that made the actor feel right at home was Robert Downey Jr. who Pratt reveals has been especially generous towards him (via Empire):
"When I first arrived in the Marvel Cinematic Universe, Downey was the first to call and tell me, 'Hey man, welcome. If there's anything you need, I will help. There are so few people on the planet who are going through what you're going through right now. I have, so I'm here. I'll always answer the phone.'"
The actor behind Iron Man has seemingly kept to his word as Pratt has also revealed how RDJ has been there for him on the set of Avengers: Infinity War: "Man, he set a really amazing tone [on set[. He's a bit like Tony Stark himself," said Pratt. "I think a lot of what makes Tony Stark are the same qualities that make Downey great. I think Downey is about as rich as Tony Stark now. He really takes care of the actors around him in a way I've never seen before.
"I was a little under the weather and pushing really hard on the days I was working. He came up to me and said, 'You doing alright?' I said, 'Yeah, I've got a little sore throat.' Within ten minutes there was a person here giving me all these herbs and taking care of me," Pratt said. "He offered me the use of his trailer where I could sit down and use some of his hi-tech healing gadgets. It was amazing. I'm living my best life."
Beyond RDJ's generosity, Pratt has also spoken to Empire (via ComicBookMovie) about if Peter is now Avenger or if his loyalties still lie with The Guardians: "Peter's always going to be a Guardian. I'll let the fan decide that. I'm not sure what the right answer to that is, in case I give away too much. But it was important to us, going into this, that the Guardians have a different style. Avengers has its own tone but in a way that allows the Guardians to remain the Guardians, in terms of what they bring and what people will expect to see from them."
SEE ALSO: Rumour: Silver Surfer to appear in Avengers: Infinity War
SEE ALSO: Avengers: Infinity War trailer enjoys third-biggest debut of all time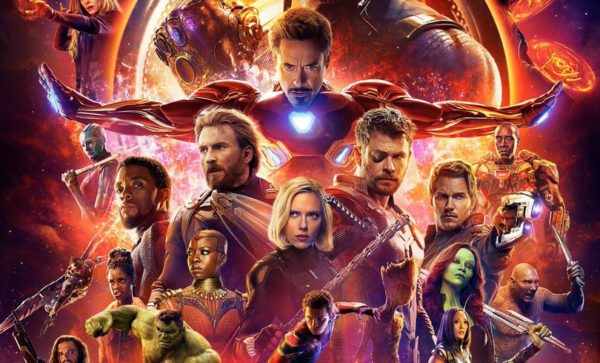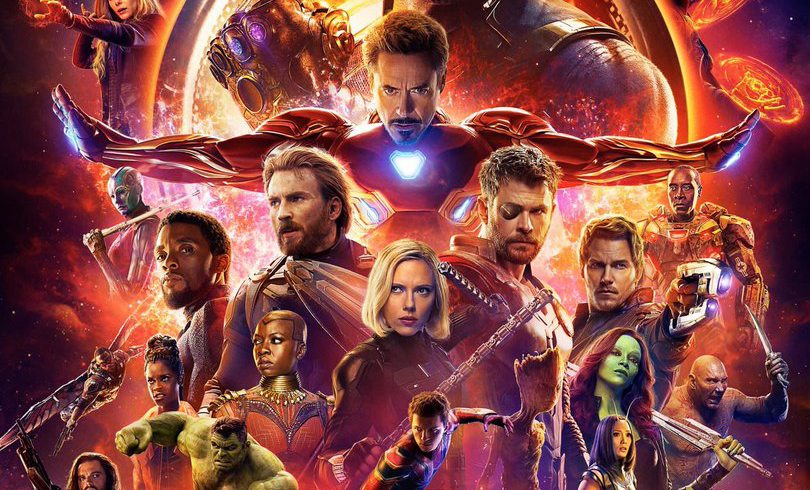 An unprecedented cinematic journey ten years in the making and spanning the entire Marvel Cinematic Universe, Marvel Studios' "Avengers: Infinity War" brings to the screen the ultimate, deadliest showdown of all time. The Avengers and their Super Hero allies must be willing to sacrifice all in an attempt to defeat the powerful Thanos before his blitz of devastation and ruin puts an end to the universe.
Avengers: Infinity War opens on April 27th 2018 and will feature an all-star cast including Robert Downey Jr. (Iron Man), Chris Evans (Captain America), Mark Ruffalo (Hulk), Chris Hemsworth (Thor), Scarlett Johansson (Black Widow), Jeremy Renner (Hawkeye), Chadwick Boseman (Black Panther), Tom Holland (Spider-Man), Sebastian Stan (Winter Soldier), Anthony Mackie (Falcon), Paul Rudd (Ant-Man), Paul Bettany (Vision), Elizabeth Olsen (Scarlet Witch), Don Cheadle (War Machine), Josh Brolin (Thanos), Benedict Cumberbatch (Doctor Strange), Benedict Wong (Wong), Chris Pratt (Star-Lord), Zoe Saldana (Gamora), Dave Bautista (Drax), Bradley Cooper (Rocket), Sean Gunn (Rocket, Kraglin), Vin Diesel (Groot), Karen Gillan (Nebula), Pom Klementieff (Mantis), Tessa Thompson (Valkyrie), Tom Hiddleston (Loki), Samuel L. Jackson (Nick Fury), Cobie Smulders (Maria Hill), Benicio Del Toro (The Collector), Danai Gurira (Okoye), Winston Duke (M'Baku) and Peter Dinklage and Terry Notary in as-yet-unrevealed roles.