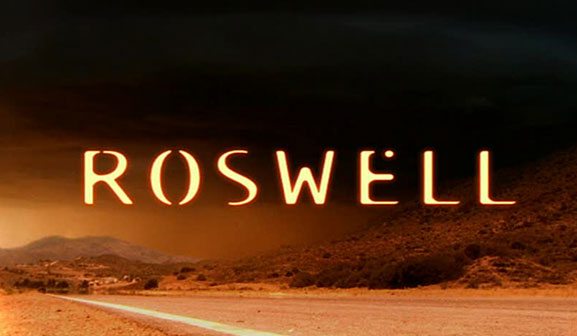 Following last months news that Jeanine Mason (Grey's Anatomy) has been cast as the lead, Deadline now brings word that The CW is filling out the cast of its upcoming Roswell reboot.
Nathan Parsons (True Blood), Lily Cowles (BrainDead), Michael Vlamis (New Girl), Tyler Blackburn (Pretty Little Liars) and Heather Hemmens (If Loving You Is Wrong) have all signed on his series regulars in the reimagining, which is written by Carina Adly (The Originals).
The new series follows Mason's Liz Ortecho, a jaded biomedical researcher and the daughter of undocumented immigrants who reluctantly returns to her tourist trap home of Roswell, New Mexico.
Parsons is set to play Max: "A natural born leader and dedicated Roswell police officer who has kept a secret for years, concealing his origin and unearthly abilities."
Cowles will portray Isobel: "Polished and restrained, Isobel wasn't meant for small-town life, but she lives it with all the grace and enthusiasm she can muster in order to keep her true origins a secret."
Vlamis has been cast as Michael: "Troubled but brilliant, he survived a violent childhood and now is secretly driven to find a way to escape Earth and the humans who have failed him, to return to a mysterious home he's never known."
Blackburn plays Sgt. Alex Manes: "Returning home from the Middle East after experiencing his fair share of psychological and physical trauma, Alex aims to adhere to his father's expectations, abandoning his dreams and the possibility of a future with the man he loves."
Hemmens will star as Maria: "Liz's fun, free-spirited former best friend and social media maven who is oblivious to the realities of Roswell."