Entertainment Weekly is reporting that The Sopranos actress Annabella Sciorra has signed on for a key villain role in the second season of Marvel's Netflix series Luke Cage.
Sciorra is set to play Rosalie Carbone, "a dangerous downtown criminal underworld power player with an eye, and an agenda, toward Harlem."
"I've been a huge fan of hers since Spike Lee's Jungle Fever, and Anabella Sciorra is no joke as Rosalie Carbone," said Luke Cage showrunner Cheo Hodari Coker. "You haven't seen her this gangster since her thrilling turn as Tony's formidable flame Gloria Trillo on season 3 of The Sopranos. I'm thrilled her introduction to the Marvel Universe will be on Marvel's Luke Cage."
"We couldn't be happier to be working with such an incredible talent," added Marvel's Head of Television Jeph Loeb. "This character is complex and layered and Annabella is the perfect actress to portray her."
The character of Rosalie Carbone was introduced in the comic books in 1992's Punisher: War Zone #2, where she inherited the Carbone crime family after the death of her father and set out to hunt Frank Castle after falling for him when he was posing undercover in the mob.
SEE ALSO: Marvel's Luke Cage season 2 gets a premiere date with announcement teaser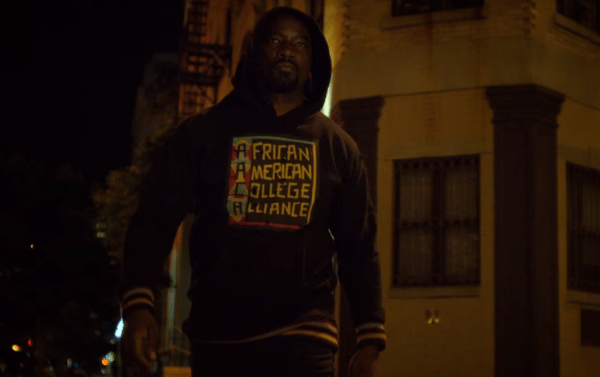 After clearing his name, Luke Cage has become a celebrity on the streets of Harlem with a reputation as bulletproof as his skin. But being so visible has only increased his need to protect the community and find the limits of who he can and can't save. With the rise of a formidable new foe, Luke is forced to confront the fine line that separates a hero from a villain.
Luke Cage season 2 is set to arrive on Netflix on June 22nd and features a cast that includes Mike Colter (Luke Cage), Simone Missick (Misty Knight), Rosario Dawson (Claire Temple), Alfre Woodard (Mariah Dillard), Theo Rossi (Shades), Finn Jones (Iron Fist), Thomas Q. Jones (Comanche), Gabrielle Dennis (Tilda Johnson), Mustafa Shakir (John McIver/Bushmaster), Reg E. Cathey (James Lucas) and Anabella Sciorra (Rosalie Carbone).