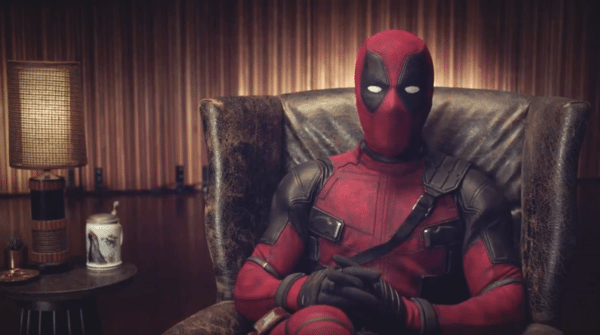 Ryan Reynolds returns to the big screen this May as he reprises his fan favourite role as Wade Wilson in 20th Century Fox's hotly-anticipated superhero sequel Deadpool 2.
Not only will this see Reynolds making his third appearance as the Merc with a Mouth (apologies to those who'd managed to forget X-Men Origins: Wolverine), but as The Wrap reports, it will also see the actor receiving his first screenwriting credit.
According to Fox's official credits for the movie, Reynolds is listed as a co-writer alongside Deadpool scribes Rhett Reese and Paul Wernick. As with the first movie, Reynolds also serves as producer – a role he's also fulfilling on Fox's planned follow-up X-Force, which is slated to begin production in October under director Drew Goddard.
SEE ALSO: Deadpool 2 reportedly outscoring the first movie in test screenings as reshoots add secret cameo
SEE ALSO: The Merc with a Mouth assembles X-Force in new trailer for Deadpool 2
After surviving a near fatal bovine attack, a disfigured cafeteria chef (Wade Wilson) struggles to fulfill his dream of becoming Mayberry's hottest bartender while also learning to cope with his lost sense of taste. Searching to regain his spice for life, as well as a flux capacitor, Wade must battle ninjas, the yakuza, and a pack of sexually aggressive canines, as he journeys around the world to discover the importance of family, friendship, and flavor – finding a new taste for adventure and earning the coveted coffee mug title of World's Best Lover.
Deadpool 2 sees David Leitch (John Wick) directing a cast that includes returning stars Ryan Reynolds (Wade Wilson), Morena Baccarin (Vanessa), T.J. Miller (Weasel), Brianna Hildebrand (Negasonic Teenage Warhead), Stefan Kapicic (Colossus), Leslie Uggams (Blind Al) and Karan Soni (Dopinder) alongside new additions Zazie Beetz (Atlanta) as Domino, Josh Brolin (Avengers: Infinity War) as Cable, Jack Kesy (The Strain) as the film's villain, and Shioli Kutsuna (The Outsider), Eddie Marsan (Atomic Blonde), Julian Dennison (Hunt for the Wilderpeople) and Terry Crews (Brooklyn Nine-Nine) in as-yet-unrevealed roles. It is set for release on May 15th 2018 in the UK and May 18th in North America.