While Marvel is yet to officially announce a sequel to 2016's Doctor Strange, it seems a pretty safe bet that Benedict Cumberbatch's Sorcerer Supreme will be back for another solo outing at some point during Phase Four of the Marvel Cinematic Universe.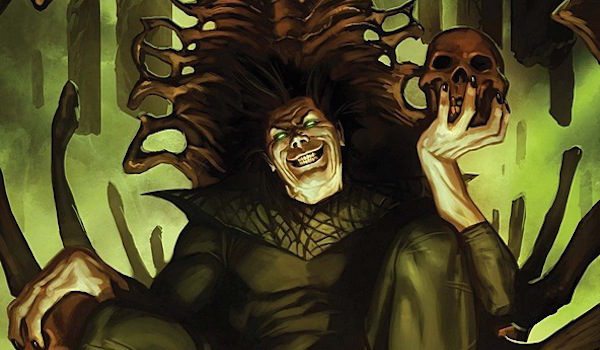 Whether the sequel will see the return of Doctor Strange director Scott Derrickson and screenwriter C. Robert Cargill remains to be seen, but Cargill has revealed during a Q&A that the duo have already mapped out their plans for a follow-up – including their choice of villain.
"Nightmare will be the villain," said Cargill (via MovieWeb). "Me and Scott have not laid the groundwork for it but what I can say is that I have a feeling that whatever Nightmare is involved with, Baron Mordo, being somebody who considers himself the defender of natural law will have something to do with it."
Created by Stan Lee and Steve Ditko and making his debut in Strange Tales #110 in 1963, Nightmare is the demonic ruler of the Dream Dimension, where tormented humans are brought during their sleep, and draws his power from the psychic energies of the subconscious minds of dreaming beings.
In addition to the inclusion of Nightmare, Cargill also went on to discuss the ongoing evolution of Chiwetel Ejiofor's Mordo, who as we saw in the post-credits scene of the first movie, is now on his path to villainy:
"For those of you who have ever read the comics, you know that Baron Mordo has a very particular arc, and that's something we discussed with Chiwetel while working on the first movie. And part of the reason Chiwetel wanted to play Mordo was because he has a definitive ending as a character and it's such a fascinating ending. And I do know that whether we're attached or not, that Marvel plans on working towards that ending and fully realizing Mordo as more than just a cardboard cutout villain, but actually taking him to kind of Loki levels of awesomeness. That's the goal with him."
While we await official confirmation on Doctor Strange 2, Benedict Cumberbatch's Sorcerer Supreme will be back later this month as part of the roster for Marvel's hugely-anticipated superhero epic Avengers: Infinity War.