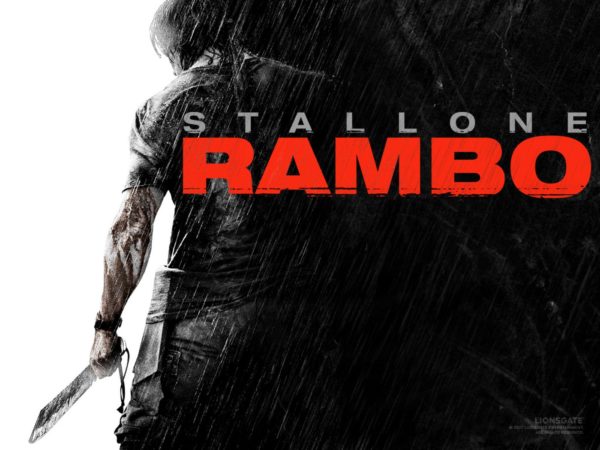 Earlier this month it was announced that Sylvester Stallone is set to reprise the role of John Rambo for a fifth instalment in the classic action franchise, which is being lined up to start production in September.
The Rambo V news raised a few questions about the status of another of Sly's action sequels, The Expendables 4, which was expected to shoot in the second half of this year. However, we now have confirmation from Deadline that both films are moving forward, and Stallone will complete work on Rambo V late in the year before shooting the next Expendables in Bulgaria in early 2019.
Stallone is currently hard at work on the script for Rambo V, and the synopsis for the film reads:
Rambo is living on a ranch in Arizona, deeply troubled and wrestling with PTSD as he picks up casual work wherever he can. When long-time family friend and estate manager Maria informs Rambo that her grand-daughter has gone missing after crossing into Mexico for a party, he sets off with her to find the youngster.
What ensues is a violent descent into hell as Rambo uncovers a sex-trafficking ring. He teams up with a journalist whose half-sister has also been kidnapped and must deploy all his skills to save the girls and bring down a vicious crime lord.
Are you looking forward to a fifth Rambo, and which action stars would you like to see joining the roster of The Expendables for the fourth outing? Let us know in the comments below…