After years of speculation and development hell, the hit video game series Halo will finally be coming to the small screen. Showtime has ordered a 10-episode season for Halo, currently the working title of the series, which will be based upon the Xbox video game franchise.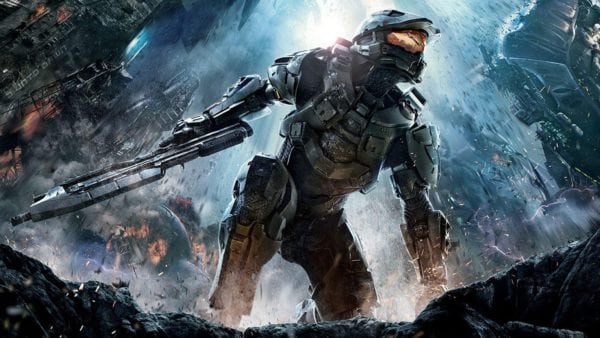 The Halo series comes from Kyle Killen (Awake), Rise of the Planet of the Apes director Rupert Wyatt and Steven Speilberg's Amblin Entertainment. Killen will write, executive produce and showrun the series while Wyatt is set to direct multiple episodes and also serve as an executive producer. Halo will be produced by Showtime, Amblin TV and Microsoft/343 Industries for a early 2019 production start.
Halo takes place in the future of humanity as they come into conflict with a violent and religious collection of alien species known as the Covenant. Committed to wiping out the human race across the galaxy, humanity is fighting a losing battle against the Covenant and their only hope is a group of genetically augmented super-soldiers known as Spartans, but they also discover bigger threats to the galaxy as well as long dormant mysteries pertaining to life's origins through a weapon called Halo.
In its adaptation for Showtime, Halo will take place in the universe that first came to be in 2001, dramatizing an epic 26th-century conflict between humanity and an alien threat known as the Covenant. Halo will weave deeply drawn personal stories with action, adventure and a richly imagined vision of the future.
"Halo is our most ambitious series ever, and we expect audiences who have been anticipating it for years to be thoroughly rewarded," said David Nevins, President and CEO Showtime Networks. "In the history of television, there simply has never been enough great science fiction. Kyle Killen's scripts are thrilling, expansive and provocative, Rupert Wyatt is a wonderful, world-building director, and their vision of Halo will enthrall fans of the game while also drawing the uninitiated into a world of complex characters that populate this unique universe."
The Halo franchise is one of the most popular video game series of all time, revolutionizing multiplayer gameplay and selling over 77 million copies worldwide and has grossed over $5 billion. Previous attempts to bring Halo to the small and big screen were made by Peter Jackson, Neil Blomkamp and Steven Speilberg. Though they did not come to fruition, this will not mark the first time Halo as been adapted for live-action. Halo 4: Forward Unto Dawn and Halo: Nightfall were both live-action feature length films and digital series made as tie-ins for Halo 4 and Halo 5: Guardians.
343 Industries recently revealed they are working on the next game in the series, Halo: Infinite, though very few details are known about the next instalment.