Hot Toys has revealed its 1/6th scale Han Solo Mudtrooper collectible figure which is based on the likeness of Alden Ehrenreich's smuggler during his time in the Empire in the Star Wars anthology movie Solo: A Star Wars Story; take a look at the promotional images here…
SUPPORT FLICKERING MYTH: Order via Sideshow Collectibles
In the latest release Solo: A Star Wars Story from Star Wars saga, fans experience an all-new adventure to a galaxy far, far away… with the most beloved scoundrel in the galaxy! Han Solo served as a corporal with the 224th Imperial Armored Division, a new incarnation namely Mudtroopers with partial armor, augmented with respiratory gear and sealed bodysuits for combat in unhealthy environments such as Mimban.
Today, Hot Toys is very excited to present the 1/6th scale collectible figure of Han Solo as Mudtrooper, a brand-new Imperial trooper in the highly anticipated Solo: A Star Wars Story!
The highly-accurate collectible figure is specially crafted based on the appearance of Mudtrooper from Solo: A Star Wars Story. It features a head sculpt with incredible likeness of Han Solo, a newly designed Mudtrooper helmet wearable on head sculpt, impressive armor designs, a newly tailored fabric suit with details, a cape with specially applied weathering effects, a blaster rifle, and a figure stand!
Star Wars fanatics don't miss the opportunity to add this special version of Han Solo collectible figure to show off your Solo: A Star Wars Story display.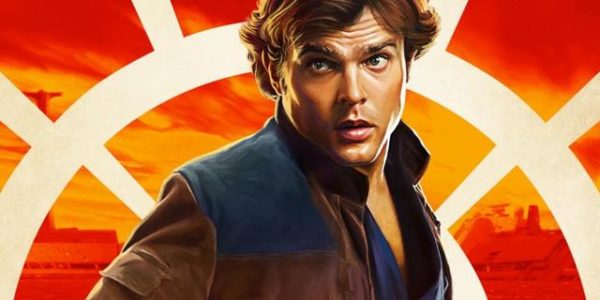 A new adventure with the most beloved scoundrel in the galaxy. Through a series of daring escapades deep within a dark and dangerous criminal underworld, Han Solo meets his mighty future copilot Chewbacca and encounters the notorious gambler Lando Calrissian, in a journey that will set the course of one of the Star Wars saga's most unlikely heroes.
Solo: A Star Wars Story features Alden Ehrenreich (Hail, Caesar!) as the famous smuggler, Donald Glover (Atlanta) as Lando Calrissian, Woody Harrelson (War for the Planet of the Apes) as Tobias Beckett, Joonas Suotamo as Chewbacca, Phoebe Waller-Bridge (Fleabag) as L3-37, Emilia Clarke (Game of Thrones) as Qi'Ra, Thandie Newton (Westworld) as Val, Ian Kenny (Sing Street) as Rebolt, Harley Durst (Wonder Woman) as Moloch, Jon Favreau (Spider-Man: Homecoming) as Rio Durant, Paul Bettany (Avengers: Infinity War) as Dryden Vos and Warwick Davis (Star Wars: Episode VI – Return of the Jedi) as Weazel.