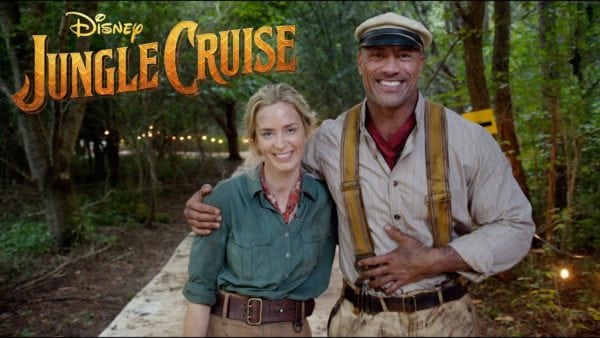 As Disney continues to enjoy enormous success with its various Marvel, Pixar and Lucasfilm properties, not to mention its live-action retellings of its animated classics, the Mouse House has now decided to turn to an old trick of looking to its theme park attractions for its next franchise hopeful.
Disney's Jungle Cruise, a long time popular ride at the parks, is receiving the movie treatment, with big name stars Dwayne Johnson and Emily Blunt leading the cast. Said to be an adventure love story of sorts, the pair can be seen in the video below announcing that production has started on the latest Disney blockbuster…
What are your thoughts on Jungle Cruise? High expectations or the potential for another Tomorrowland? Leave your thoughts in the comments section below…
Jungle Cruise is being directed by Jaume Collet-Serra and features a cast that includes Dwayne Johnson, Emily Blunt, Jack Whitehall, Edgar Ramirez, Jesse Plemons, Paul Giamatti, Quim Gutierrez, Veronica Falcon, Dani Rovira and Andy Nyman. It is set for release on October 11th 2019.