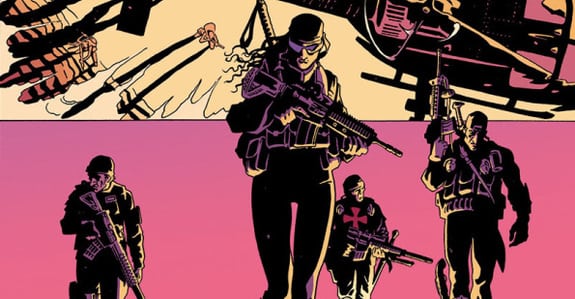 With Sony's planned Spider-Man spinoff Silver & Black seemingly stuck in development hell, THR is reporting that director Gina Prince-Bythewood (Cloak & Dagger, The Secret Life of Bees) is moving on to another comic book-based project in The Old Guard.
An adaptation of Greg Rucka and Leandro Fernandez's Image Comics series, The Old Guard revolves around "a small group of soldiers, led by a woman named Andy, who are inexplicably immortal and have been working as mercenaries through the ages. The novelty of not dying long gone, the group gets a jolt in their bones when they discover the existence of a new immortal, a black woman serving in the Marines, at the same time as a nefarious organization captures their undying actions on camera."
David Ellison, Dana Goldberg and Don Granger of Skydance Productions are producing The Old Guard, which is aiming to begin production later this year ahead of a 2019 release.