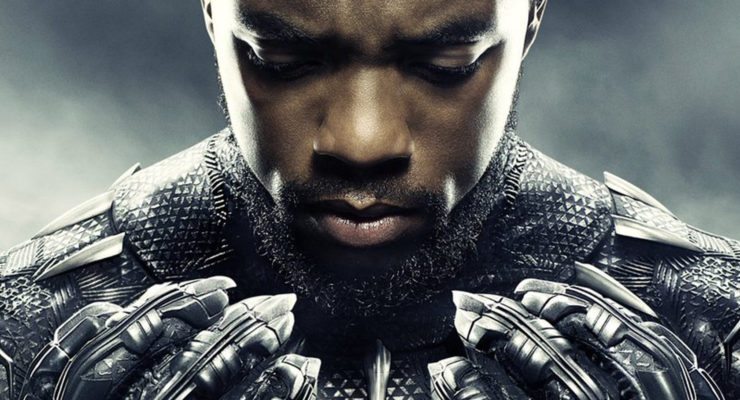 Not only was Marvel Studios' Black Panther a huge critical and commercial success, but the Ryan Coogler-directed blockbuster is also been hailed as a landmark film in terms of representation.
So, could any of this success translate into Oscar glory – particularly when the Academy seems so against recognising the superhero genre? Marvel's chief Kevin Feige has shared his thoughts during an interview with Vox.
"Almost everyone involved in that movie, bringing that movie together, is great, and it would be wonderful to see if they're recognized. We'll see. This genre, typically not. And I think it would be a wonderful thing for Panther and for our production designer Hannah Beachler, and our costume designer Ruth Carter, and for Ryan Coogler who co-wrote the script with Joe Robert Cole, and of course directed the movie. And Michael B. Jordan, and Chadwick Boseman and Lupita Nyong'o and Letitia Wright.
"I'd love to see this genre recognized. Yes, they're visual effects, yes, they are fun explosions, yes, there are spaceships. But these are all hand-crafted. Maybe it's in front of a computer; it's often actual sets, actual hand-built costumes. As much passion and artistry and talent goes into every single one we do; it'd be amazing for them to be recognized."
Last year's acclaimed DC blockbuster Wonder Woman was tipped for recognition at the Oscars earlier this year but found itself shut out entirely, although 20th Century Fox's Logan did manage to secure a Best Adapted Screenplay nomination. As for Black Panther's chances, only time will tell, but it certainly wouldn't be a surprise if it finds itself overlooked by the Academy come voting time.
SEE ALSO: Samuel L. Jackson says Nick Fury will meet Black Panther at some point
SEE ALSO: Black Panther's Michael B. Jordan is open to returning as Killmonger in the MCU
After the events of Captain America: Civil War, King T'Challa returns home to the reclusive, technologically advanced African nation of Wakanda to serve as his country's new leader. However, T'Challa soon finds that he is challenged for the throne from factions within his own country. When two foes conspire to destroy Wakanda, the hero known as Black Panther must team up with C.I.A. agent Everett K. Ross and members of the Dora Milaje, Wakandan special forces, to prevent Wakanda from being dragged into a world war.
Black Panther sees Ryan Coogler (Creed) directing Chadwick Boseman as T'Challa alongside Lupita Nyong'o as Nakia, Michael B. Jordan as Erik Killmonger, Danai Gurira as Okoye, Winston Duke as M'Baku, Forest Whitaker as Zuri, Daniel Kaluuya as W'Kabi, Angela Bassett as Ramonda, Florence Kasumba as Ayo, Martin Freeman as Everett Ross, Andy Serkis as Ulysses Klaue, Letitia Wright as Shuri, Sterling K. Brown as N'Jobu, John Kani as King T'Chaka and Nabiyah Be as Linda.