Captain Marvel may have wrapped filming earlier this month, but it seems we can add another name to the cast of Marvel Studios' next superhero blockbuster.
According to IMDb, actor Chuku Modo will appear in the film in an as-yet-unrevealed role. Modo appeared in the first season of ABC's The Good Doctor, where he played Dr. Jared Kalu, and also made guest appearances in Game of Thrones as a Dothraki warrior.
SEE ALSO: Brie Larson says Captain Marvel is powerful enough to move planets
SEE ALSO: Kevin Feige on digitally de-aging Samuel L. Jackson and Clark Gregg for Captain Marvel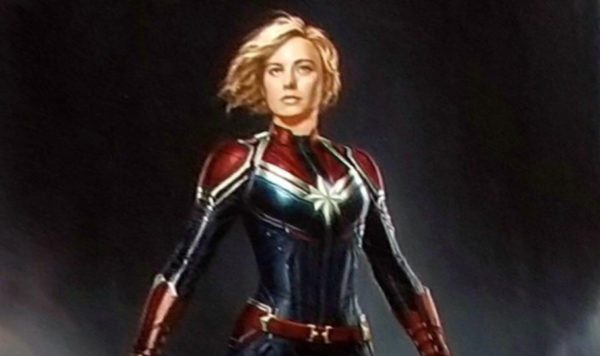 The story follows Carol Danvers as she becomes one of the universe's most powerful heroes when Earth is caught in the middle of a galactic war between two alien races. Set in the 1990s, "Captain Marvel" is an all-new adventure from a previously unseen period in the history of the Marvel Cinematic Universe.
Captain Marvel is being directed by Anna Boden and Ryan Fleck (Mississippi Grind) and sees Brie Larson (Kong: Skull Island) leading the cast as Carol Danvers alongside Samuel L. Jackson (The Avengers), Ben Mendelsohn (Rogue One: A Star Wars Story), Djimon Hounsou (Guardians of the Galaxy), Lee Pace (Guardians of the Galaxy), Lashana Lynch (Fast Girls), Gemma Chan (Fantastic Beasts and Where to Find Them), Algenis Perez Soto (Sambá), Rune Temte (Eddie The Eagle), McKenna Grace (I, Tonya), Annette Bening (American Beauty), McKenna Grace (Gifted), Ana Ayora (The Big Wedding), Vik Sahay (Chuck), Kenneth Mitchell (Star Trek: Discovery), Chuku Modo (The Good Doctor), Clark Gregg (The Avengers) and Jude Law (Fantastic Beasts: The Crimes of Grindelwald).