Principal photography has wrapped on Marvel's first female-led blockbuster Captain Marvel, according to a new tweet from star Brie Larson.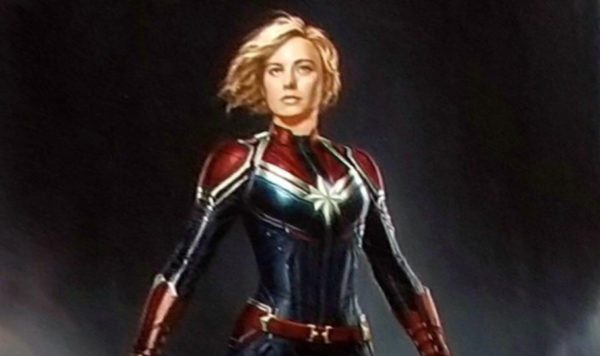 Larson shared a picture of a clapperboard with her 755,000 followers, along with a calendar that showed July 6 marked as the "last day" of filming.
SEE ALSO: Brie Larson says Captain Marvel is powerful enough to move planets
As well as being the first Marvel Cinematic Universe movie to focus solely on a female hero, after Evangeline Lilly shared top billing with Paul Rudd for Ant-Man and the Wasp, the film will also be helmed by Marvel's first female director in Anna Boden, who is reteaming with Mississipi Grind co-director Ryan Fleck.
The plot of Captain Marvel is currently under wraps, but it has already been revealed that the story will take place in the early 1990s, featuring de-aged versions of Nick Fury (Samuel L Jackson) and Agent Phil Coulson (Clark Gregg).
Kevin Feige has said that there is still a while to wait before any marketing for Captain Marvel will arrive, even though there's only eight months to go before the movie's March 8th, 2019 release date.
SEE ALSO: Carol Danvers' classic costume and a young Nick Fury featured in leaked Captain Marvel character art
— Brie Larson (@brielarson) July 8, 2018
The story follows Carol Danvers as she becomes one of the universe's most powerful heroes when Earth is caught in the middle of a galactic war between two alien races. Set in the 1990s, "Captain Marvel" is an all-new adventure from a previously unseen period in the history of the Marvel Cinematic Universe.
Captain Marvel is being directed by Anna Boden and Ryan Fleck (Mississippi Grind) and sees Brie Larson (Kong: Skull Island) leading the cast as Carol Danvers alongside Samuel L. Jackson (The Avengers), Ben Mendelsohn (Rogue One: A Star Wars Story), Djimon Hounsou (Guardians of the Galaxy), Lee Pace (Guardians of the Galaxy), Lashana Lynch (Fast Girls), Gemma Chan (Fantastic Beasts and Where to Find Them), Algenis Perez Soto (Sambá), Rune Temte (Eddie The Eagle), McKenna Grace (I, Tonya), Annette Bening (American Beauty), McKenna Grace (Gifted), Ana Ayora (The Big Wedding), Vik Sahay (Chuck), Kenneth Mitchell (Star Trek: Discovery), Clark Gregg (The Avengers) and Jude Law (Fantastic Beasts: The Crimes of Grindelwald).