Marvel releases Astonishing X-Men Annual #1 this coming Wednesday, and you can take a look at a preview of the issue here; check it out…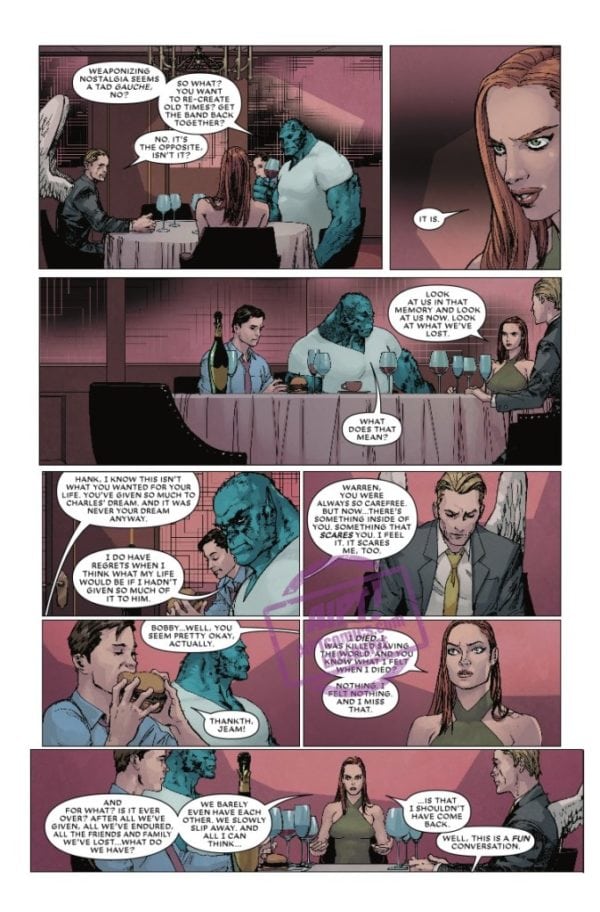 Jean Grey and the original X-Men reunite! Following her resurrection, Jean Grey can no longer make sense of her life since becoming an X-Man. Who better to relate to this than Hank McCoy, Warren Worthington III and Bobby Drake? But this reunion will prove bittersweet when they're joined by an unexpected guest…the former Professor Charles Xavier, X! Why has X revealed himself to his former students? And what strange mission does he want to send them on?
Astonishing X-Men Annual #1 is out on AUgust 15th, priced $4.99.
Via AIPT