GKIDS and Fathom Events have announced that Hayao Miyazaki's beloved anime classic Spirited Away is coming to U.S. theaters this month as part of Studio Ghibli Fest 2018.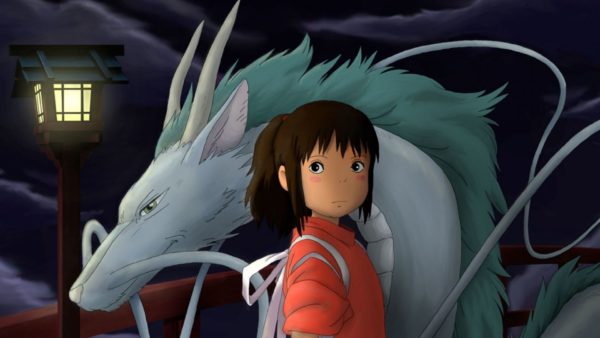 The Oscar-winning film follows Chihiro, whose family is moving to a new house, but when they stop on the way to explore an abandoned village, her parents undergo a mysterious transformation and Chihiro is whisked into a world of fantastical spirits ruled over by the sorceress Yubaba. Put to work in a magical bathhouse for spirits and demons, Chihiro must use all her wits to survive in this strange new place, find a way to free her parents and return to the normal world.
The screening dates for Spirited Away are as follows:
Sunday, October 28 at 12:55 p.m. local time (English-language dubbed)
Monday, October 29 at 7:00 p.m. local time (English-language subtitled)
Wednesday, October 30 at 7:00 p.m. local time (English-language dubbed)
Prior to the events, GKIDS is set to host a special Facebook Live fan Q&A with voice actor Susan Egan (English voice of Lin). The 30 minute fan Q&A will be held on October 23rd at 4 p.m. PT/7 p.m. ET on the GKIDS Facebook page, and fans are also encouraged to submit questions in advance via GKIDS' social media pages.
SEE ALSO: Hayao Miyazaki's new film still "three or four years" away from release
Tickets for Spirited Away can be purchased online by visiting www.FathomEvents.com or www.GhibliFest.com.