X-Men: Black – Mystique #1 hits comic book stores this coming Wednesday, and we've got a preview for you here courtesy of Marvel Comics; check it out…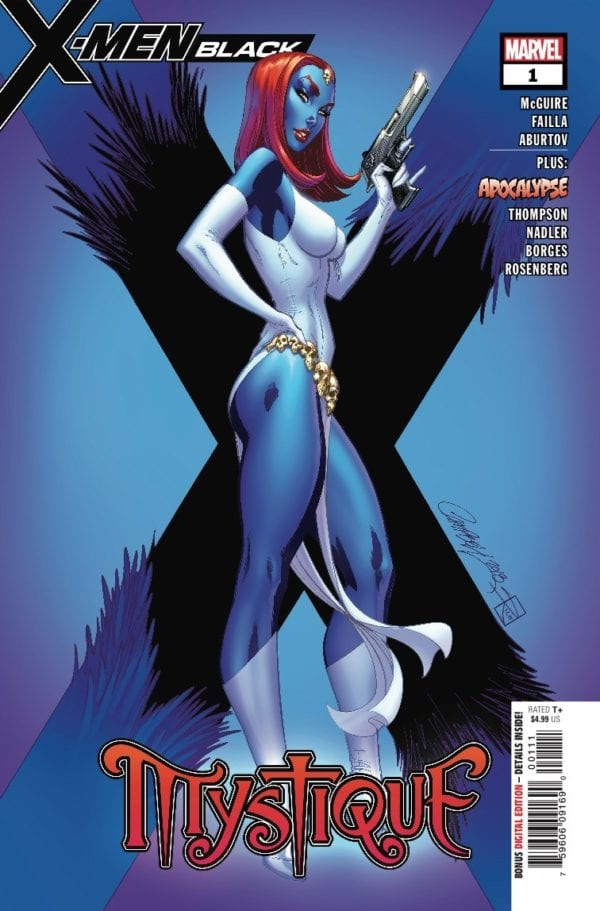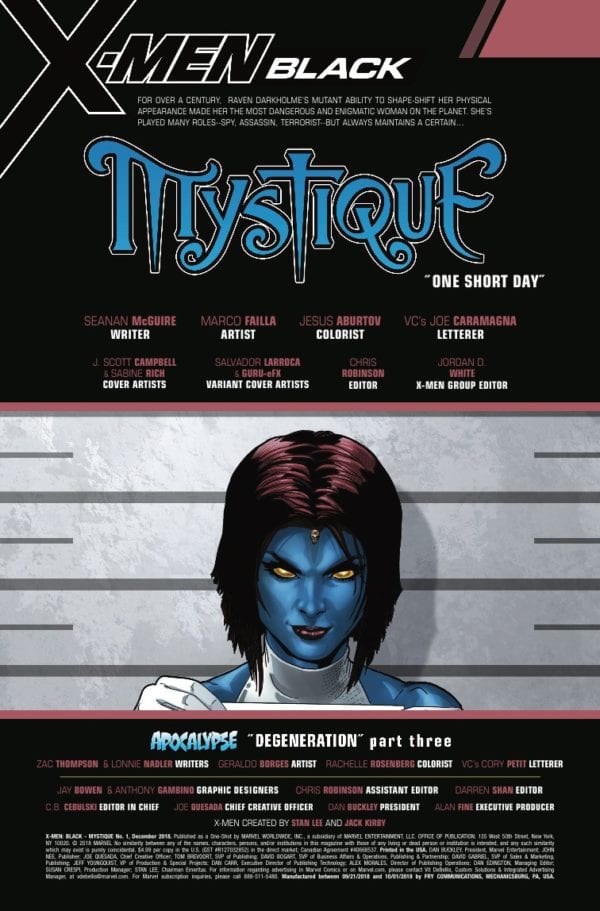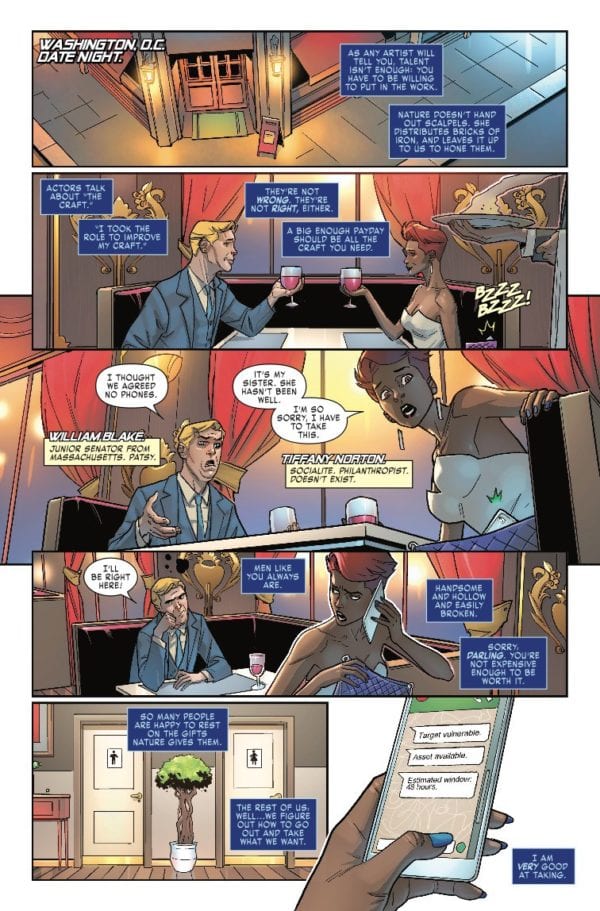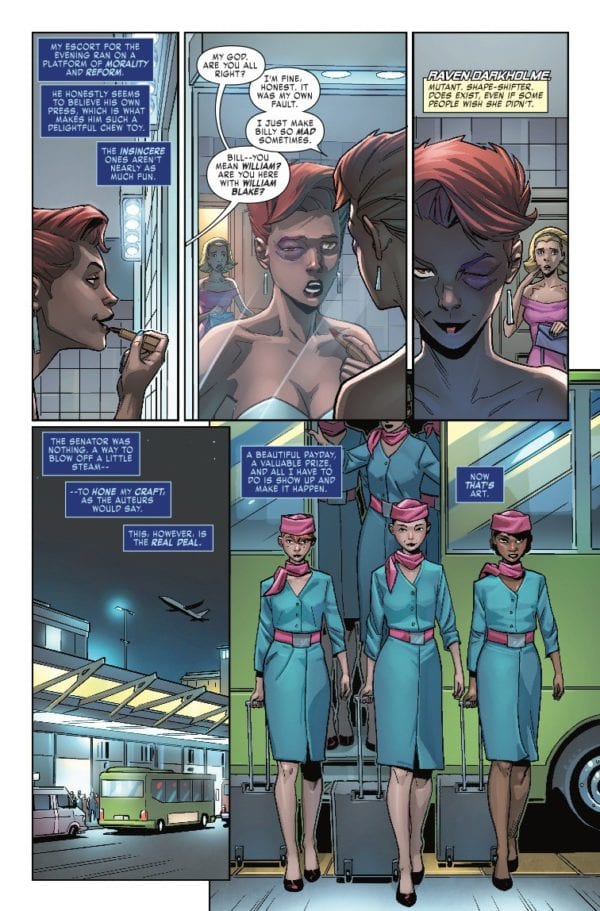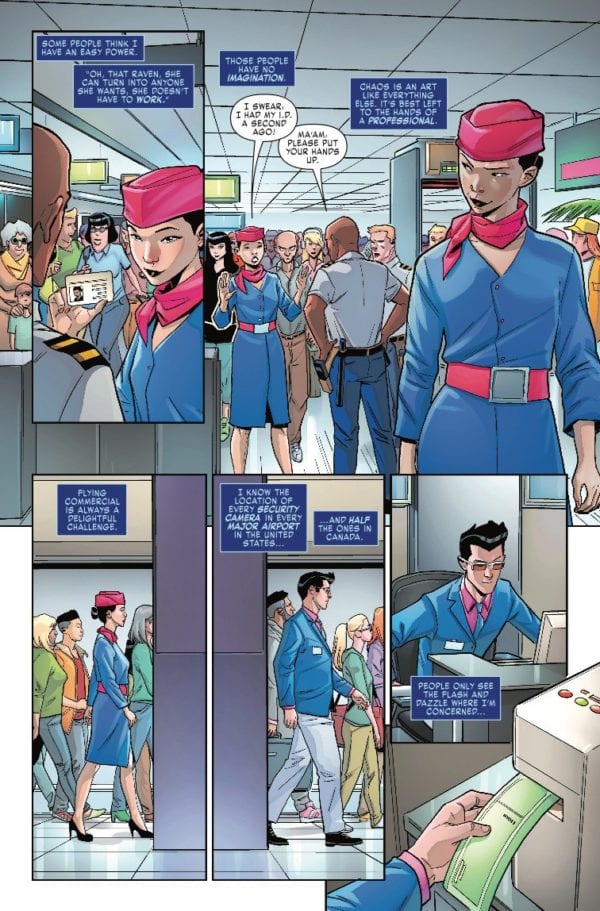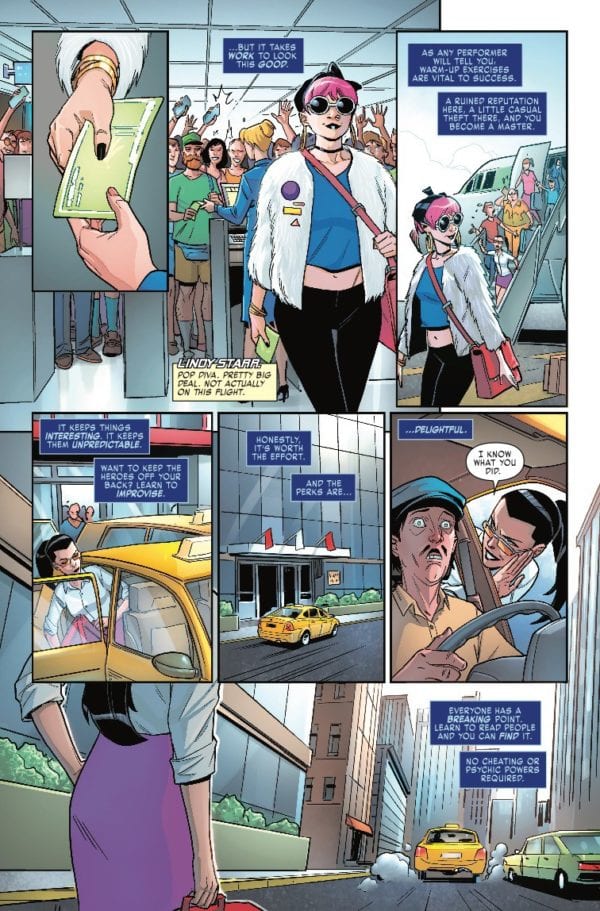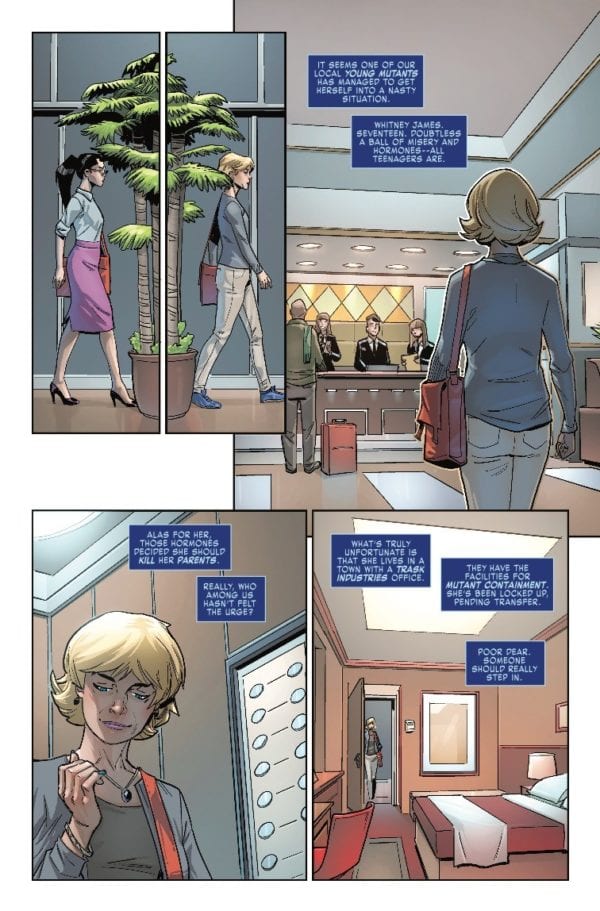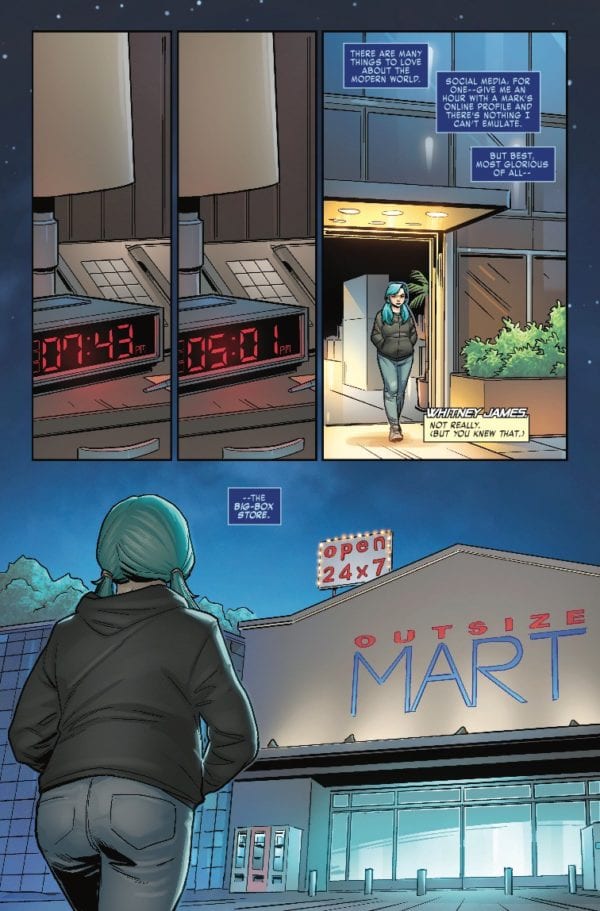 THAT'S SO RAVEN! What's a day in the life for Raven Darkholme, A.K.A. Mystique? Brutal kills, revenge-fueled chills, seductive thrills…and that's all before breakfast! Award-winning author Seanan McGuire (X-MEN GOLD ANNUAL #2) and rising star Marco Failla take Marvel's multifaceted mutant murderess for a spin! PLUS: Part 3 of X-MEN BLACK: APOCALYPSE!
X-Men: Black – Mystique #1 is out on October 17th, priced $4.99.