Titan Books has announced that it is set to release of hardcover novel Harley Quinn: Mad Love – written by Harley co-creator Paul Dini and Hugo Award-winning author Pat Cadigan – this November as part of the DC Comics Novels line.
SUPPORT FLICKERING MYTH: Order via Amazon US or Amazon UK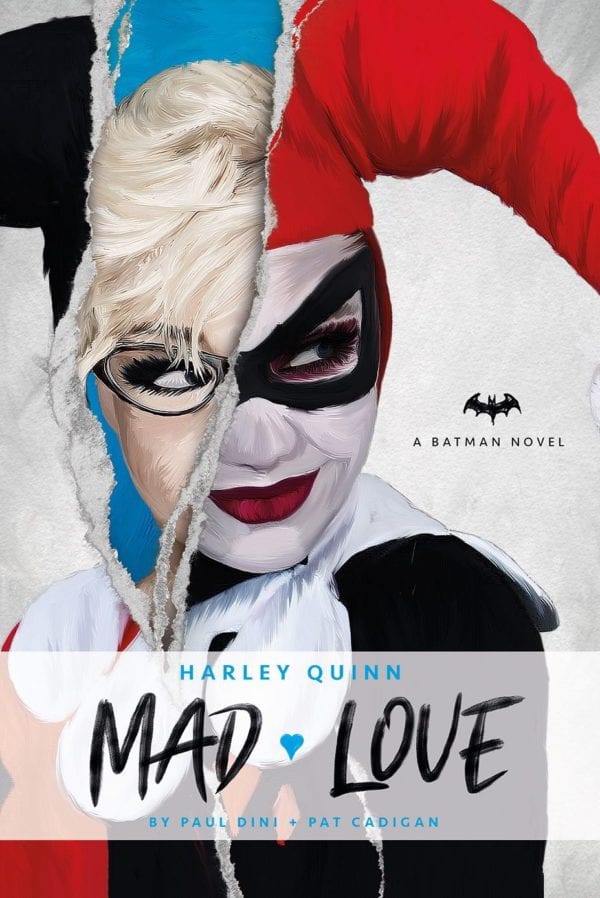 Inspired by the 1994 graphic novel Mad Love and featuring Harley as she first appeared in 1992's Batman: The Animated Series, the novel explores how the events witnessed one night by a young Harleen Quinzel would, years later, change the course of her life forever. Here's the official Amazon description:
When she was only seven years old, Harleen Quinzel witnessed her father being beaten up by thugs, and then arrested by the police. That night she ran away to the safest place she could think of: Coney Island amusement park. But there, pursued into the Funhouse by the men who brutalised her father, she beheld unimaginable horrors.
Years later, Harleen has put her past behind her, and used her intelligence and ambition to escape her childhood of poverty with a career in psychiatry. Assigned to her first position at Arkham Hospital, she will discover, deep in the asylum, something dangerous and alluring, something quite unlike anything else she has ever known before: The Joker. Because why would you settle for love, when you could have MAD LOVE?
From the moment that Harleen finds a rose on her desk, to the moment she dons her harlequin hat, this is the definitive story that chronicles the obsession, the burning desire, the manic laughter, and the birth of one of the most controversial and popular comic book supervillains ever created: Harley Quinn.
Harley Quinn: Mad Love is set for release on November 13th.