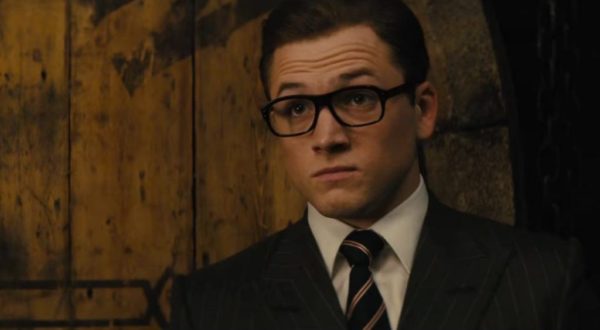 Although it was originally reported that Kingsman 3 would be arriving in cinemas in November 2019, with filming slated to get underway early in the New Year, recent rumours have suggested that Fox and Matthew Vaughn will instead be moving forward with the early 20th century-set prequel Kingsman: The Great Game rather than the continuation of Eggsy's story.
Well, that now appears to have been confirmed, as actor Taron Egerton has revealed to Yahoo! Movies during a promotional interview for his next film Robin Hood that he won't be appearing in the next Kingsman movie:
"I don't know how hot off the press this is, and I think I'm allowed to say it, but I'm not in the next Kingsman movie. That doesn't mean I won't be in Kingsman ever again. I was with Matthew Vaughn as little as a few days ago, we're still very much in business together, but his next journey in that world doesn't involve me. His idea for the new one is incredibly exciting. I'm sad that I won't be on that journey with him, but it's not the last you've seen of Eggsy."
Although it's yet to be confirmed, rumours have suggested that  Ralph Fiennes (Spectre) and Harris Dickinson (The Darkest Minds) have been cast in The Great Game, which will take place during world War I. In addition, Fox and Vaughn also have plans for a Statesmen spinoff, as well as an eight-hour Kingsman TV series.