Veteran publisher Atari has announced that they are working alongside Nightdive Studios to bring the classic PC game Blood to a new generation of gamers.  This  1997 horror adventure title, originally developed by Monolith Productions, remains a fan favorite to this day and the revamp will receive enhancements to make it more spectacular.
In Blood players take the role of Caleb, an undead gunslinger seeking out revenge against the dark god Chernobog.  This dark god's world is filled with all manner of terrifying and bloodthirsty beasts, including cultists, gargoyles, zombies and hellhounds, fortunately, Caleb has an arsenal of standard and occult weaponry which he can use to devastating effect.
"Blood stood up extremely well over time and we are taking care to preserve all the qualities that made the game so special. It really only needs minor updates to provide a better user experience for contemporary audiences. By using some of the functions of Nightdive's KEX engine, we'll be able to provide compatibility with today's video standards, with DirectX and Vulkan support…. Similarly, we'll provide compatibility with the current audio standards. We'll add support for modern networks, Steamworks, and GOG Galaxy to bring this original game to more players. As part of this, we will preserve the accuracy of the game behavior. While these upgrades are relatively minor, we are confident that they will provide fans with a better, current generation gameplay experience." said Daniel Grayshon.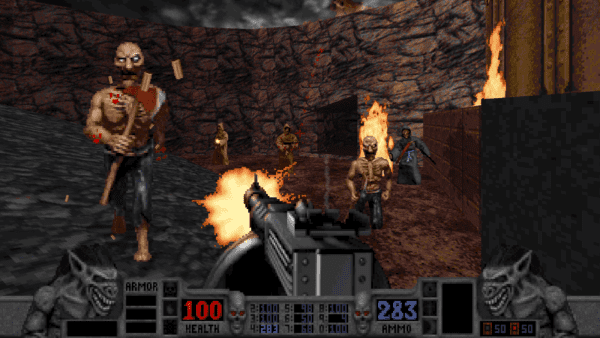 Look out for more news on Blood coming soon.