Freda Cooper with six actors we wish would come out of retirement…
It would have overshadowed a lesser movie.  When Robert Redford declared that The Old Man and the Gun would be his last appearance on screen, you could hear the gasps ripple round Tinsel Town.  With a career that's lasted nearly 60 years as an actor and, more latterly, a producer, director and leading light of the number one festival for indie movies, it seemed like he'd been around for ever.  And would carry on that way.
Two months later, he seemed to have backtracked, saying perhaps he spoke too soon.  After all, he'd discussed retirement in 2016 and, since then, had appeared in The Discovery and Our Souls At Night, as well as The Old Man and the Gun.  Maybe he'll stick around for a while longer – he'd certainly be missed if he really did call it a day.  Here's six others who decided to call time on their career in front of the camera and would be more than welcome if they came back.
Jack Nicholson
We haven't seen Jack since he played Paul Rudd's dad in How Do You Know in 2010.  Not that he declared he was retiring.  He's simply dropped out of sight and it was last year's announcement that he would star in an English language re-make of hit German comedy, Toni Erdmann, which prompted the question "Where's Jack?"  Friend Peter Fonda was quoted as saying "he is basically retired", there have been rumours as to the reasons why and the talk of the Erdmann project has subsided.
After making a staggering 66 films – three won him Oscars, another nine brought nominations – it's an absence we can't miss or fail to feel sorry about.  One of the screen's most charismatic actors, always hinting at the unexpected and the dangerous, his was one of those few names that would encourage you to see a movie.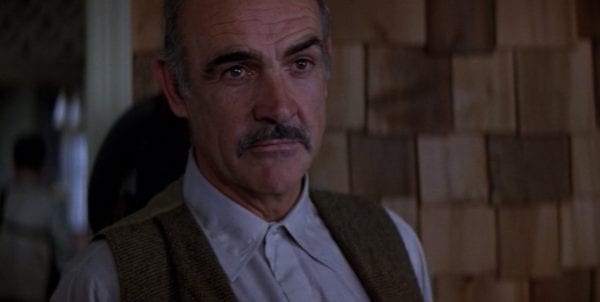 Sean Connery
Last in front of the camera in 2003 for The League of Extraordinary Gentlemen, Sir Sean also loaned his voice to Sir Billi in 2012.  Those unmistakable – and oft-imitated – Scottish tones were his trade mark, although his rugged good looks weren't far behind.  After a spell in British movies, a flirtation with Disney and a series of TV appearances, he landed the part that made his name.  James Bond.  Starting with Doctor No in 1962, his final appearance as 007 was in Diamonds Are Forever in 1971, but roles such as an aging Robin Hood (Robin And Marian), a medieval monk-come-detective (The Name Of The Rose) and a Soviet sub commander (Hunt For The Red October) demonstrated his range and screen presence, something eventually acknowledged by his Oscar for The Untouchables (1987).  He confirmed in 2006 that he had "retired for good" and, despite that one piece of voice work, has kept to his decision.  As far as we know, there's no sign of him changing his mind.
Gene Hackman
He may have been sixth choice to play "Popeye" Doyle in The French Connection, but it was the role that won Eugene Allen Hackman the first of his two Oscars.  His second was in Clint Eastwood's Unforgiven, by which time he had cemented his reputation as one of the most commanding and versatile actors on the screen.  His final appearance in front of the camera was in Welcome to Mooseport (2004), although he narrated TV documentary The Unknown Flagraiser of Iwo Jima in 2016.  Now the author of several historical novels, he's given a few interviews since Mooseport and they make it very clear he has no intention of returning to acting.  It's our loss.
Click below to continue on to the second page…