Cameron Diaz
Hair gel will never be the same again.  One of the most in-demand actresses of the late 90s and 200s, Cameron Diaz bowed out in 2014 when she played Hannigan in the musical Annie. That was after roles in such titles as There's Something About Mary, Charlie's Angels and Shrek, all of which went towards making her Hollywood's highest-paid actress.  Her success was easy to define: gorgeous but relatable, good in comedies and action movies, men wanted her, women wanted to be her.  What was not to like?  But 20 years after her debut in The Mask, she gave it all up and now concentrates on writing about healthy lifestyles, as well as keeping on top of current issues.  She still makes the occasional public appearance.  Is a return out of the question?  You never know.
 Amanda Bynes
The one-time Nickelodeon star moved easily into comedies such as Hairspray and She's The Man, making her one of Hollywood's most promising ingenues of the mid-2000s.  She had real comedy chops and the future sparkled, but it all came to an end in 2010, with her last on-screen appearance in Easy A.  A troubled personal life kept her away from movies and, although she seems to have her life back on track, studying fashion has replaced acting as her big love. But in recent weeks, she's started giving interviews again and has been quoted as saying she's starting acting again.  How, when and where we don't know.  As they say, watch this space.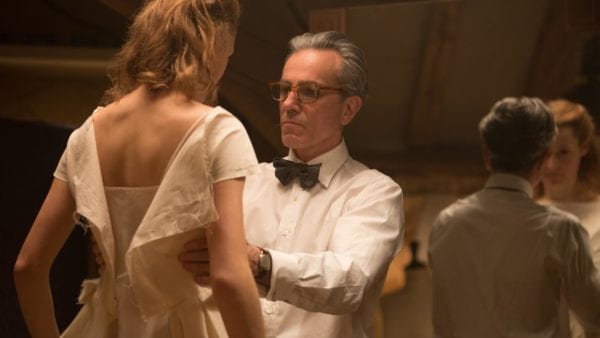 Is it too early to mention Daniel Day-Lewis?
Of course not!   It's not as if the triple Oscar winner hasn't got form when it comes to retiring.  Phantom Thread is said to be his last film, but back in 1989 he quit acting onstage during a performance of Hamlet on stage in London.  Then, after making The Boxer in the mid-90s, he changed course and concentrated on woodwork and shoemaking.  He's also been known to take lengthy breaks – five years elapsed between Lincoln and Phantom Thread – which he says he needs to pursue his craft.  But maybe this time it's different.  It's the first time he's ever actually announced he's quitting the business, so we can only wait and see if he sticks to the decision.  In the meantime, we'll just have to wonder at all those meticulously detailed performances and hope this is just another five year break.
The Old Man and the Gun is released in UK cinemas on Friday, December 7th. 
Read our review of the film here.
Freda Cooper.  Follow me on Twitter and Instagram.