Black Panther star Chadwick Boseman has revealed what the thinking was behind his African accent and how the producers responded.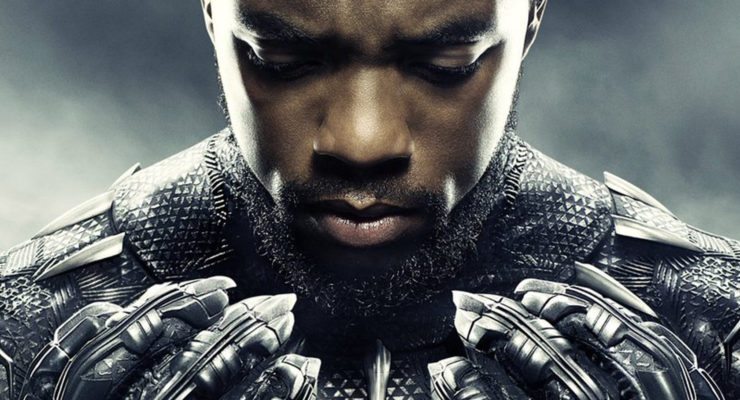 With T'Challa and Wakanda being quite unlike anything else in the Marvel Cinematic Universe to date and having such a well-drawn fictional history/heritage, Chadwick Boseman thought it right that his character should speak with an African accent.
Even though Africa's Wakanda is a fictional location, Boseman thought having an accent from the continent would be far more preferable than an English or American one. Though,  not everyone else thought so. Speaking on Variety's Actors on Actors series, Boseman said:
"I think the thing for me that was the compass for me, was I wanted to make sure that there was the most truthful representation of African culture that we could do in a movie like this with a country that's not real, with a past that's not real."
Of course, this all started with Black Panther's first appearance in Captain America: Civil War: "I had to make sure that, okay, what is this guy going to sound like, if he has an accent? And that was a thing that was not necessarily well received at first by the filmmakers and the producer, because they were afraid of, what is an audience going to think about?
"They felt that [an African accent] was maybe too much for an audience to take. I felt the exact opposite. Like if I speak with a British accent, what's gonna happen when I go home? It felt to me like a dealbreaker. Having gone through similar situations before where I was willing to, like, stand up for it I was like, well, here we go again. So for them I don't think it was that deep, I think it was an opinion."
On finding the right African accent, Boseman said: "It was a thing of, for me, how do I find that sense of culture? How do I grab from my own history and past and DNA — and I used everything I could, you know what I'm saying?"
The heritage, history, and distinct culture present in Black Panther certainly help set the film apart from other MCU entries. Do you like the accent Boseman chose for his character?
SEE ALSO: Black Panther is just the beginning of a more diverse Marvel Cinematic Universe, says Kevin Feige
After the events of Captain America: Civil War, King T'Challa returns home to the reclusive, technologically advanced African nation of Wakanda to serve as his country's new leader. However, T'Challa soon finds that he is challenged for the throne from factions within his own country. When two foes conspire to destroy Wakanda, the hero known as Black Panther must team up with C.I.A. agent Everett K. Ross and members of the Dora Milaje, Wakandan special forces, to prevent Wakanda from being dragged into a world war.
Black Panther sees Ryan Coogler (Creed) directing Chadwick Boseman as T'Challa alongside Lupita Nyong'o as Nakia, Michael B. Jordan as Erik Killmonger, Danai Gurira as Okoye, Winston Duke as M'Baku, Forest Whitaker as Zuri, Daniel Kaluuya as W'Kabi, Angela Bassett as Ramonda, Florence Kasumba as Ayo, Martin Freeman as Everett Ross, Andy Serkis as Ulysses Klaue, Letitia Wright as Shuri, Sterling K. Brown as N'Jobu, John Kani as King T'Chaka and Nabiyah Be as Linda.