Will Arnett, who voices the Caped Crusader for the latest time in The LEGO Movie 2: The Second Part, thinks that George Clooney's Batman is underrated.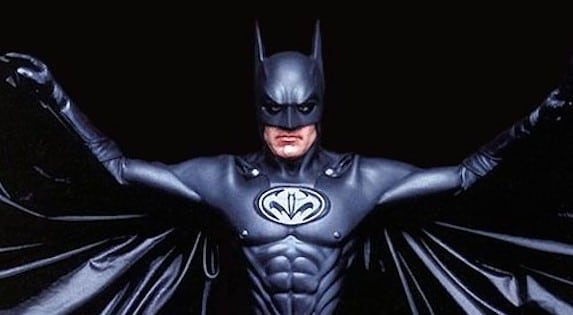 Will Arnett is in a pretty unique club in the fact that he has gone on to play Batman on the big screen on more than one occasion. The actor is returning to voice the Caped Crusader in The LEGO Movie 2 after previously playing the role in The LEGO Movie and The LEGO Batman Movie.
But what does Arnett think of the other actors who have played Batman? Well, in a recent interview with Den of Geek, the actor commented on a few of them, including praise for George Clooney – whose performance isn't remembered all that fondly.
"I've really enjoyed all the cinematic Batmen for different reasons. And I think they've all been interesting. I really liked what Ben Affleck did. There were parts about it that I thought were really fantastic. Even Clooney's Batman is underestimated – there's a whimsical element to it that I quite like. The one that I grew up with – the first one that we all saw in the cinematic universe – was Michael Keaton. He's such a brilliant actor, and he did have this kind of playful quality to him. I think he struck a perfect balance. And I'd love to see somebody return to that."
So, Arnett seems to appreciate a Batman with a playful and lighter side to him. Do you agree? Let us know your thoughts on what the next actor to play Batman should look to achieve.
SEE ALSO: Movie Review – The LEGO Movie 2: The Second Part
"The LEGO® Movie 2" reunites the heroes of Bricksburg in an all new action-packed adventure to save their beloved city. It's been five years since everything was awesome and the citizens are facing a huge new threat: LEGO DUPLO® invaders from outer space, wrecking everything faster than they can rebuild. The battle to defeat them and restore harmony to the LEGO universe will take Emmet, Lucy, Batman and their friends to faraway, unexplored worlds, including a strange galaxy where everything is a musical. It will test their courage, creativity and Master Building skills, and reveal just how special they really are.
The LEGO Movie 2: The Second Part is directed by Mike Mitchell (The Spongebob Movie: Sponge Out of Water) and Trisha Gum and features a voice cast that includes Chris Pratt (Guardians of the Galaxy) as Emmet Brickowski and Rex Dangervest, Elizabeth Banks (The Hunger Games) as Wyldstyle, Will Arnett (Arrested Development) as LEGO Batman, Alison Brie (Glow) as Unikitty, Nick Offerman (Parks and Recreation) as Metal Beard, Channing Tatum (21 Jump Street) as Superman, Jonah Hill (21 Jump Street) as Green Lantern, Stephanie Beatriz (Brooklyn Nine-Nine) as Sweet Mayhem, Arturo Castro (Broad City) as Ice Cream Cone, Tiffany Haddish (Girls Trip) as Queen Watevra Wa-Nabi, Jason Momoa (Justice League) as Aquaman, Gal Gadot (Justice League) as Wonder Woman and Margot Robbie (Suicide Squad) as Harley Quinn.