Tori Brazier sits down with David Hare, Ralph Fiennes and Oleg Ivenko to chat about the release of their Rudolf Nureyev-centred drama, The White Crow…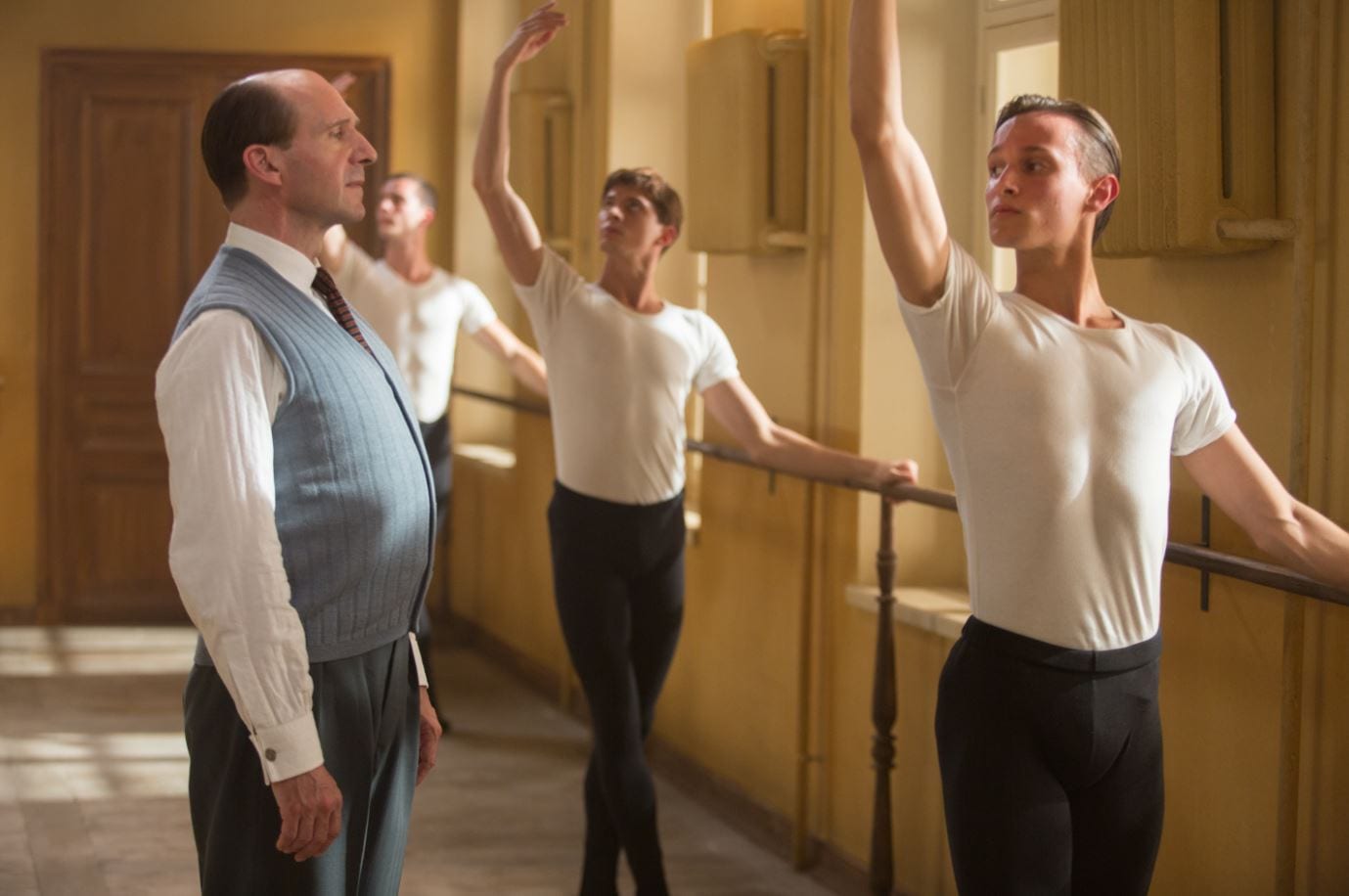 Rudolf Nureyev might be a universally-recognised figure, and considered the greatest ballet male dancer of his generation – if not ever, but The White Crow focuses on the dancer before he was a star. The film centres on his early life, as well as the tour to Paris that culminated in his defection from the Soviet Union in 1961. Oleg Ivenko portrays Nureyev in his acting debut and a part penned by Academy Award nominee David Hare. Ralph Fiennes both directs and stars as Nureyev's great dancing teacher, Pushkin.
To mark the release of the film, Flickering Myth took the chance to sit down with writer David Hare to discuss his involvement with the project and the collaborative nature of his relationship with director Ralph Fiennes. Flickering Myth was also able to ask a few questions of Fiennes himself, alongside star of the film, Oleg Ivenko, including talking about the challenges they set themselves for The White Crow, with Ivenko making his acting debut as Nureyev, and Fiennes directing the film, as well as starring in it and performing in Russian!
A young man of just 22, dressed in a black beret and a dark narrow suit, is on an aeroplane flying from St Petersburg to Paris. It is 1961 and Rudolf Nureyev (Oleg Ivenko), not yet the imperious figure of legend, is a member of the world-renowned Kirov Ballet Company, travelling for the first time outside the Soviet Union. Parisian life delights Nureyev and the young dancer is eager to consume all the culture, art and music the dazzling city has to offer. But the KGB officers who watch his every move become increasingly suspicious of his behaviour and his friendship with the young Parisienne Clara Saint (Adèle Exarchopoulos). When they finally confront Nureyev with a shocking demand, he is forced to make a heart-breaking decision, one that may change the course of his life forever and put his family and friends in terrible danger. From Nureyev's poverty-stricken childhood in the Soviet city of Ufa, to his blossoming as a student dancer in Leningrad, to his arrival at the epicentre of western culture in Paris in the early 1960s and a nail-biting stand-off at the Le Bourget airport, THE WHITE CROW is the true story of an incredible journey by a unique artist who transformed the world of ballet forever.
The White Crow is set for release on March 22nd in the UK and on April 26th in the US.