EJ Moreno on who might end up on the Iron Throne following the eighth and final season of Game of Thrones…
"When you play the game of thrones, you win or you die."
-Cersei Lannister
With the final season of Game of Thrones only days away, it's time to break down who has the best chance to sit on the Iron Throne. The odds for who will sit on the throne at the end of the HBO series are seemingly changing daily, and you can't count anyone out in this race to rule the Seven Kingdoms.
Since the show began in 2011, every fan speculates who will end up on the Iron Throne. While no one can figure it out, it's been a damn good time to theorize, so let's take a look at some of the best choices for who will reign supreme at the end of Game of Thrones.
Honorable Mentions:
Bran Stark
Tyrion
Jon/Daenerys' baby (unconfirmed, but come on…)
7. No One (or Everyone)
Unlikely to happen, but if Game of Thrones ends with not a single person on the Iron Throne, that will shock every viewer. With such a long history of shady monarchs, maybe the Seven Kingdoms need to destroy the throne and create a democratic republic. Though, no one could also mean Arya Stark as she's used that title quite a few times.
6. Cersei
A Mad Queen, Cersei enjoys the Iron Throne and doesn't want to sit anywhere else. With highly explosive wildfire under her highly guarded city, Cersei has a chance to defend the throne to the very end. Her biggest threat is her brother turned lover Jaime Lannister, as he's known to kill the mad person in charge of the throne.
5. The Targaryens (Jon and Daenerys)
In the finale of season seven, we learned these two characters share a shocking backstory. Not only did they finally hook up, but they are also both Targaryens. Does this help their chances at leading the new age of the Seven Kingdoms? It will undoubtedly give them a leg up, even if Jon Snow is concerned with other, more frozen threats.
4. Sansa Stark
If any character's arc deserves a chance at the Iron Throne, it's Sansa Stark and her story of empowerment. From the first season to her heinous time with Joffrey or Ramsay, Sansa deals with more emotional struggles than anyone else. She's now overcome so much drama that it will make her a jagged, yet strong Queen.
3. Gendry
Sometimes it's the one you least expect! The theory of Gendry coming for the throne is growing though. The bastard (?) son of Robert Baratheon is proving himself a worthy contender late in the game. He has king's blood and can swing one hell of a hammer, but will he be able to handle all of the madness of zombies and dragons around him?
2. Daenerys
If Jon doesn't want the throne, Daenerys will gladly sit there with a dragon by her side. From early in season 1, the Mother of Dragons had her eyes set on sitting on the throne and ruling the land. The only time she ever shifted her focus, she lost a dragon and quickly learned her lesson. Daenerys is also very much the fan-favorite to win the game.
1. The Night King
Game of Thrones ending with The Night King sitting his undead ass on the throne would be one of the grimmest endings in television history. Even if he doesn't need the throne to sit on, The Night King has the best chance to win the game set by the people around him. With a large, powerful, unstoppable army, who will be able to stop him?
Who do you think will "win" the Game of Thrones, and sit on the Iron Throne? Let your feelings known in the comments below or tweet us @FlickeringMyth…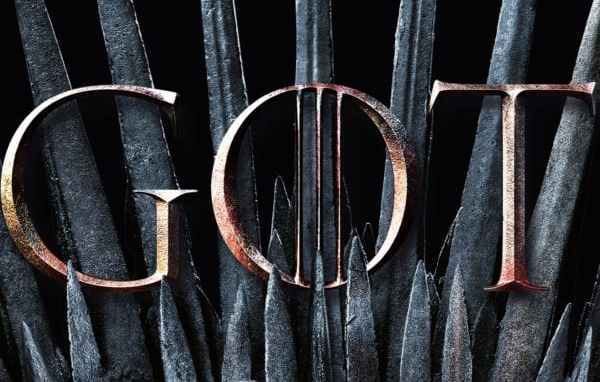 The final season of Game of Thrones is set to get underway on April 14th, with a cast that includes Emilia Clarke, Kit Harington, Lena Headey, Nikolaj Coster-Waldau, Peter Dinklage, Liam Cunningham, Isaac Hempstead-Wright, Maisie Williams, Sophie Turner, Nathalie Emmanuel, Jacob Anderson, Rory McCann, Gwendoline Christie, Pilou Asbaek, Carice Van Houten, Iain Glen, Jerome Flynn, Alfie Allen, Conleth Hill, John Bradley and Vladimir Furdik.
EJ Moreno