Kevin Feige, the head of Marvel Studios, says that he wasn't pleased with the Avengers: Endgame footage leaks.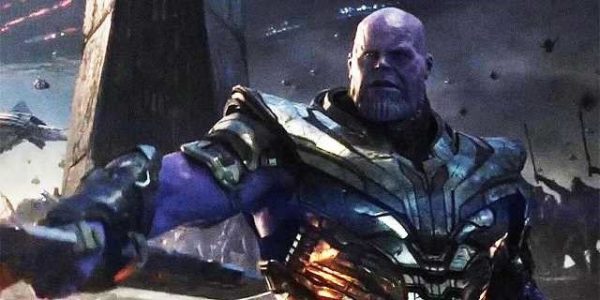 Avengers: Endgame has been one of the more secretive movie projects in recent years, with those behind the scenes working hard to ensure that nothing leaks out to the public that could spoil fans' enjoyment of the movie.
Unfortunately, their efforts haven't been entirely successful as leaked footage from the film found its way online recently. Marvel Studios boss Kevin Feige was not happy with this at all, as he explains to the AP (via ComicBook.com):
"I wasn't pleased. It's not cool. It's not fun. But the response was what I expected, which was everybody turning it off, dismissing it, 'Don't watch it, don't spoil it for anybody else.'
"People are excited to see the movie fresh. People are excited to see the movie for the first time. That's what they've been waiting a year, or twelve years, depending on where you joined us. So I'm excited that that day is finally here."
SEE ALSO: Read our spoiler free Avengers: Endgame review here
Of course, fans can see the full film for themselves very shortly when Avengers: Endgame debuts on 25 April.
Avengers: Endgame stars Robert Downey Jr. (Iron Man), Chris Evans (Captain America), Mark Ruffalo (Hulk), Chris Hemsworth (Thor), Scarlett Johansson (Black Widow), Jeremy Renner (Hawkeye), Josh Brolin (Thanos), Brie Larson (Captain Marvel), Paul Rudd (Scott Lang), Don Cheadle (War Machine), Karen Gillan (Nebula), Chadwick Boseman (Black Panther), Tom Holland (Spider-Man), Sebastian Stan (Winter Soldier), Anthony Mackie (Falcon), Paul Bettany (Vision), Elizabeth Olsen (Scarlet Witch), Benedict Cumberbatch (Doctor Strange), Danai Gurira (Okoye), Benedict Wong (Wong), Chris Pratt (Star-Lord), Zoe Saldana (Gamora), Dave Bautista (Drax), Bradley Cooper (Rocket), Vin Diesel (Groot), Karen Gillan (Nebula), Pom Klementieff (Mantis), Tom Hiddleston (Loki), Gwyneth Paltrow (Pepper Potts), Evangeline Lilly (The Wasp), Letitia Wright (Shuri), Tessa Thompson (Valkyrie), Jon Favreau (Happy Hogan), Tilda Swinton (The Ancient One) and Frank Grillo (Crossbones), as well as Hiroyuki Sanada (The Wolverine) and Katherine Langford (13 Reasons Why).