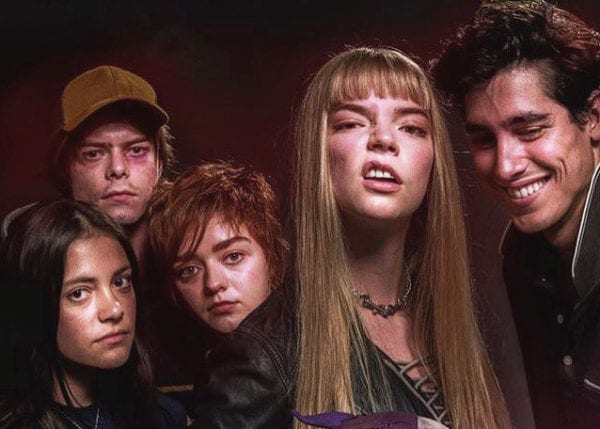 Given its numerous release date delays, enforced reshoots (which are seemingly no longer taking place), and the Disney acquisition of Fox, giant question marks have been hanging over the status of director Josh Boone's (The Fault in Our Stars) X-Men spinoff The New Mutants.
Having been stuck in limbo for the past year or so, recent rumours had suggested that Disney would be pulling the film from its planned August cinema release, and that the movie would likely end up debuting on a streaming service such as Hulu or Disney+.
Well, it seems that may not be the case after all, as Deadline is reporting that Disney indicated during its CinemaCon presentation this week that the film remains part of its theatrical schedule for 2019, while it was also included as part of a Dolby Vision release slate shown at the convention.
The New Mutants was originally set to open in April of last year, before being pushed to February 22nd 2019, and its current date of August 2nd. With that date now less than four months away, we'll hopefully get an official announcement as to what's happening with the film very soon.
SEE ALSO: Maisie Williams on The New Mutants: "Who knows when the f*ck that's gonna come out"
SEE ALSO: Rumour: The New Mutants reshoots would have added Logan's X-23
The New Mutants is directed by Josh Boone (The Fault in Our Stars) and features a cast includes Maisie Williams (Game of Thrones) as Rahne Sinclair/Wolfsbane, Anya Taylor-Joy (The Witch) as Illyana Rasputin/Magik, Charlie Heaton (Stranger Things) as Sam Guthrie/Cannonball, Henry Zaga (13 Reasons Why) as Roberto da Costa/Sunspot, Blu Hunt (The Originals) as Danielle Moonstar/Mirage and Alice Braga (Queen of the South) as Dr. Cecilia Reyes.