DC Comics releases Wonder Woman #74 on Wednesday, and you can take a look at a preview of the issue here…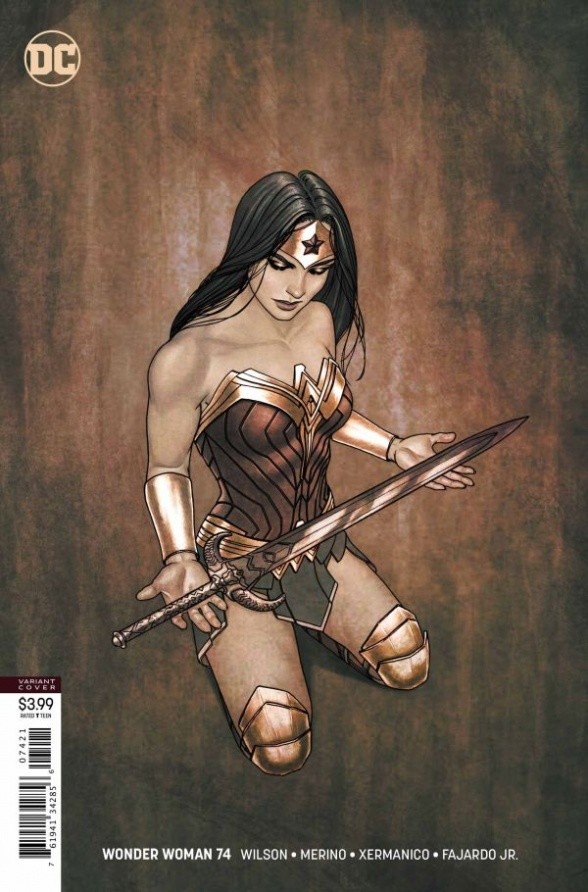 Wonder Woman's journey through the broken realm has reached its end-but who waits for her there? And what exactly created this place between dimensions in the first place? The answer will shock Diana, and provide the missing piece of a puzzle that's defined her entire life!
Wonder Woman #74 is out on July 10th, priced $3.99.