In the wake of the #MeToo movement ad the numerous allegations of sexual misconduct against some of the most powerful figures in Hollywood, Disney has decided to cut a casting couch gag from the Toy Story 2 "blooper" reel for the latest home entertainment re-release of the beloved animated sequel.
The scene in question sees the character of Stinky Pete attempting to chat up a pair of Barbie dolls by suggesting he can get them a role in Toy Story 3. You can watch the gag here…
Toy Story 2 was directed by John Lasseter, who has himself been the subject of numerous sexual misconduct allegations, which resulted in both his departure from the director's chair on Toy Story 4, and his exit as chief creative officer of both Pixar and Walt Disney Animation Studios.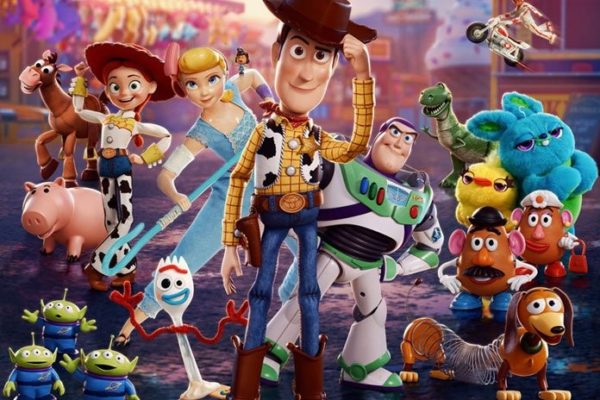 Woody (voice of Tom Hanks) has always been confident about his place in the world, and that his priority is taking care of his kid, whether that's Andy or Bonnie. So when Bonnie's beloved new craft-project-turned-toy, Forky (voice of Tony Hale), declares himself as "trash" and not a toy, Woody takes it upon himself to show Forky why he should embrace being a toy. But when Bonnie takes the whole gang on her family's road trip excursion, Woody ends up on an unexpected detour that includes a reunion with his long-lost friend Bo Peep (voice of Annie Potts). After years of being on her own, Bo's adventurous spirit and life on the road belie her delicate porcelain exterior. As Woody and Bo realize they're worlds apart when it comes to life as a toy, they soon come to find that's the least of their worries.
Toy Story 4 features a voice cast that includes Tom Hanks, Tim Allen, Annie Potts, Joan Cusack, Blake Clark, Wallace Shawn, John Ratzenberger, Estelle Harris, Jodi Benson, Michael Keaton, Jeff Pidgeon, Kristen Schaal, Bonnie Hunt, Timothy Dalton, Jeff Garlin, Lori Alan, Tony Hale, Keegan-Michael Key, Jordan Peele, Don Rickles, and Keanu Reeves.
Via Dark Horizons