Several weeks have passed since the conclusion to HBO's groundbreaking Game of Thrones, but fans still have more to look forward to in the world of Westeros. HBO is currently filming the pilot prequel series to Game of Thrones in Northern Ireland, a show that takes place thousands of years before the events of Game of Thrones that will depict the rise of the White Walkers and The Long Night.
Aside from the setting and cast, there has been very little information on the series. However, in an interview with Entertainment Weekly, George R.R. Martin, the creator of the franchise and author of the A Song of Ice and Fire novels, revealed several new and very significant details about the prequel.
With it being set 5000 years before the start of the Game of Thrones, Westeros is a very different place as there are no Seven Kingdoms, but is instead made up of hundreds of clans. "We talk about the Seven Kingdoms of Westeros; there were Seven Kingdoms at the time of Aegon's Conquest," Martin said. "But if you go back further then there are nine kingdoms, and 12 kingdoms, and eventually you get back to where there are a hundred kingdoms — petty kingdoms — and that's the era we're talking about here."
As to which kingdoms we'll see, fans will definitely be seeing the Starks – along with their giant direwolves – as there must always be a Stark in Winterfell. As for the Lannisters, while they are not an old enough family to be around in this time yet, we'll actually be seeing the Casterlys: "The Lannisters aren't there yet, but Castlery Rock is certainly there; it's like the Rock of Gibraltar. It's actually occupied by the Casterlys — for whom it's still named after in the time of Game of Thrones."
SEE ALSO: HBO boss defends Game of Thrones showrunners over final season criticism
And much like Game of Thrones, this prequel is set to have a very large cast. Of the ensemble cast, Martin said "I hesitate to use the word 'lead'. As you know for Game of Thrones, we never even nominated anybody for lead actress or lead actor [during awards season] until recently; it was always for supporting [categories] because the show is such an ensemble. I think that will be true for this show too. We don't have leads so much as a large ensemble cast."
While there won't be Targaryans or dragons in the show, Martin assured fans we'll be seeing plenty of other creatures like the White Walkers, direwolves and mammoths. He also gave a tease as to the title of the show, which he has up to this point referred to as The Long Night, named after the period of time the White Walkers first invaded Westeros before they were pushed back to the far North and thought extinct.: "[I] heard a suggestion that it could be called The Longest Night, which is a variant I wouldn't mind. That would be pretty good."
SEE ALSO: Game of Thrones: The 5 Biggest Changes From The Books
The pilot is shooting in Northern Ireland under director S.J. Clarkson (Jessica Jones) and features a cast that includes Naomi Watts (Gypsy), Josh Whitehouse (Poldark), Naomi Ackie (Lady Macbeth), Denise Gough (Colette), Jamie Campbell Bower (Camelot), Shella Atim (Harlots), Ivanno Jeremiah (Black Mirror), Georgie Henley (The Spanish Princess), Alex Sharp (How to Talk to Girls at Parties), Toby Regbo (Fantastic Beasts: The Crimes of Grindelwald), and Miranda Richardson (Harry Potter).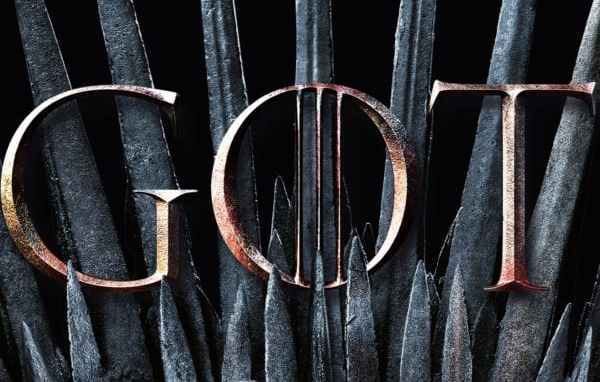 Ricky Church – Follow me on Twitter for movie news and nerd talk.