Kevin Feige has commented on the importance of solo movies in the Marvel Cinematic Universe.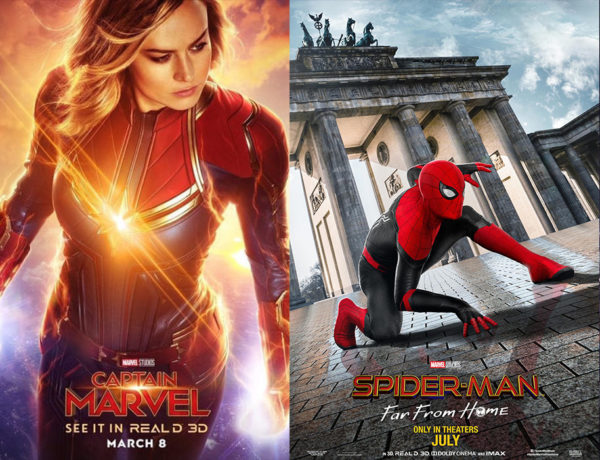 After such a mammoth event as Avengers: Endgame, which took place on the biggest possible scale with every conceivable hero involved, it has certainly been a stark change of pace now that Spider-Man: Far From Home is in cinemas.
Kevin Feige, however, wants to remind fans how important these solo movies are to the MCU. Speaking to ComicBook.com, he said: "Well, that's what the MCU is all about, right? You've heard me talk in the past that, my big concern in Phase One was, 'Are people going to care enough about these characters that they enjoy seeing them all together in Avengers?' Then that worked, and my big concern was, 'Okay, are people going to enjoy seeing them by themselves again?' Then that worked.
"So, it has always been that balance, and the fun of… And you know, we did between the two movies, between Infinity War and Endgame, a fun action comedy in Ant-Man and the Wasp, and introduced a whole new hero, period piece, Captain Marvel. And now, post-Endgame, getting back to pure Peter Parker and his amazing high school friends.
SEE ALSO: What's Next For The MCU? Phase Four and Beyond
"That really has always been the formula, which of course is not our formula. It's the comics' formula. It is building up single issues into a big crossover event, and then seeing how those people are changed back. It is fun, and I'm not sure we've ever done as direct a sequel before, between Endgame and Far From Home. I guess it's a slightly longer time period. We've done shorter time periods.
"But the spirit of it, and picking right up with the ramifications of… all that stuff that we know must have happened in Endgame, when everybody came back, we get to see a little bit of it. And not in a heart-wrenching way, which we've seen with the repercussions of Thanos' actions in previous movies, in a very heart-wrenching way, but do it now with a little humor."
SEE ALSO: Spider-Man: Far From Home's Flash Thompson knew Endgame secrets before some of the Avengers
One imagines that fans will have to get used to solo movies for a while now before the MCU builds back up to the next big team-up event. Hopefully we'll find out more at Comic-Con this month.
Peter Parker returns in Spider-Man: Far From Home, the next chapter of the Spider-Man: Homecoming series! Our friendly neighborhood Super Hero decides to join his best friends Ned, MJ, and the rest of the gang on a European vacation. However, Peter's plan to leave super heroics behind for a few weeks are quickly scrapped when he begrudgingly agrees to help Nick Fury uncover the mystery of several elemental creature attacks, creating havoc across the continent!
Spider-Man: Far From Home features the return of Tom Holland (Spider-Man), Marisa Tomei (Aunt May), Zendaya (Michelle), Jacob Batalon (Ned Leeds), Angourie Rice (Betty Brant), Tony Revolori (Flash Thompson), Martin Star (Mr. Harrington), Samuel L. Jackson (Nick Fury) and Cobie Smulders (Maria Hill), with Jake Gyllenhaal (Nightcrawler) as Mysterio.