Kill Bill Vol. 3 is still on the cards according to Quentin Tarantino, who says he has discussed the film with star Uma Thurman very recently.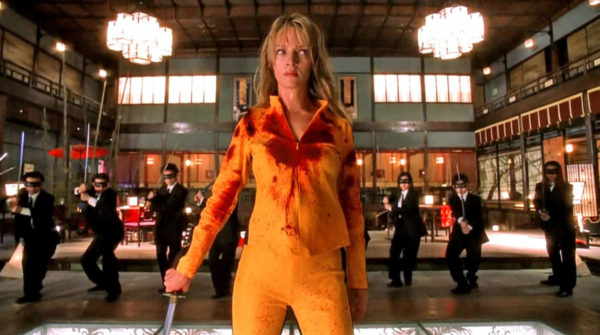 Quentin Tarantino has a plethora of iconic films on his resume but one of the most beloved has certainly got to be Kill Bill and its sequel. The extreme, stylised violence shocked fans back in the day and mumblings of a third film have long been persistent.
Could Volume 3 still happen? Well, when Tarantino sat down with the Happy Sad Confused Podcast (via JoBlo), he revealed:
"Me and Uma have talked about it recently, frankly, to tell you the truth. I have thought about it a little further. We were talking about it literally last week. If any of my movies were going to spring from my other movies, it would be a third Kill Bill."
SEE ALSO: Quentin Tarantino says he's written Once Upon a Time in Hollywood spinoff series Bounty Law
Of course, this isn't a guarantee that anything will happen with the franchise. Tarantino has plenty on his plate and that includes a proposed Star Trek movie. Fans of Kill Bill will just have to wait and hope.