Following last week's report that director Matt Reeves is looking to reunite with his Planet of the Apes star Andy Serkis on The Batman, the latest casting rumour for the film has surfaced via Geeks Worldwide.
According to the site (which accurately reported that Nicholas Hoult was a final contender for the role of Bruce Wayne alongside Robert Pattinson), Mission: Impossible – Fallout and Fast & Furious Presents: Hobbs & Shaw actress Vanessa Kirby is said to be in the mix for the role of Selina Kyle, a.k.a. Catwoman.
While there has been no official confirmation on any other characters set to feature alongside Pattinson's Batman, it has been rumoured on several occasions that Catwoman and The Penguin are set to feature, as well as Two-Face, The Riddler, Firefly and The Mad Hatter.
SEE ALSO: Should Robert Pattinson have held out for James Bond instead of Batman?
Should Kirby secure the role, she'll become the fifth actress to portray Catwoman on the big screen after Lee Meriweather, Michelle Pfeiffer, Halle Berry and Anne Hathaway.
UPDATE: Speaking to ET, Kirby has played down the rumour, although she did admit she'd be very keen on the role if the opportunity was there: "I don't know anything about it. Are you kidding!? I'd love to be Catwoman. Oh my god, it would be a dream… I'd have to do lots of squats. I mean literally lots of squats."
What do you make of Vanessa Kirby as a potential Selina Kyle? Is she a good fit, or would you prefer to see someone else? Let us know your thoughts in the comments below or on Twitter @FlickeringMyth…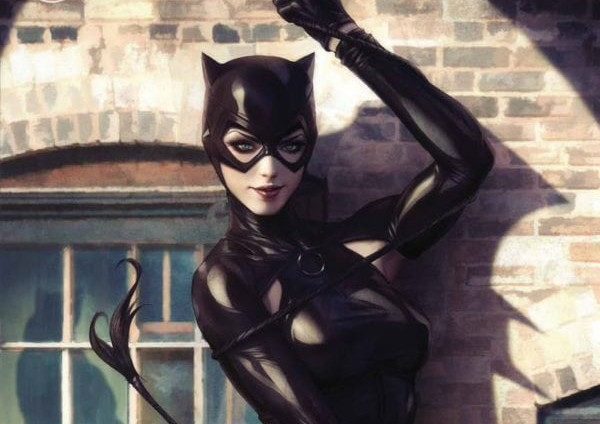 The Batman is slated to go into production early in the New Year ahead of a release on June 25th 2021.