Agent Carter herself will be tackling a very different type of mission as Hayley Atwell has confirmed her new role in the Mission: Impossible franchise, stating that she will portray the female lead in both Mission: Impossible 7 and Mission: Impossible 8.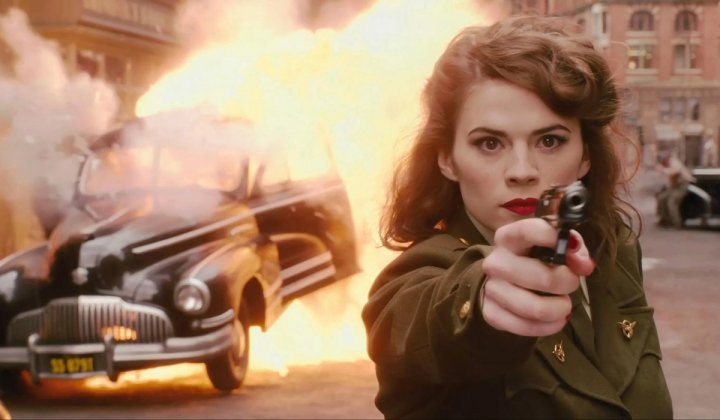 Atwell took to Instagram to give fans this lovely message about her future and how grateful she is for the role:
"To have gone from a classical play in the west-end to an audiobook recording of a great new novel to a Disney/Marvel animation and now the female lead in a huge action franchise is the kind of variety that fuels my curiosity and keeps me learning and striving to be better and do better. I can't wait to start sharing this adventure with you. Mostly in the form of effusive, sweaty ranting about stunt training while spontaneously vomiting with excitement/exhaustion. Lucky you."
SEE ALSO: Hayley Atwell's Peggy Carter is Captain Britain in Marvel's What If…? image
Atwell is now the third actor to confirm their involvement in the upcoming Mission: Impossible sequels, with Tom Cruise returning alongside Rebecca Ferguson. There are even rumblings of Alec Baldwin and Henry Cavill returning in some fashion after both men impressed during Fallout.
Mission: Impossible 7 will be released in theaters on July 23rd, 2021, and Mission: Impossible 8 will follow on August 5th, 2022.