It's already set in stone that Rian Johnson is developing an untitled Star Wars project (one that has no affiliation with his divisive but undeniably bold entry into the Skywalker saga, Star Wars: The Last Jedi). And while the director has never made a sequel to one of his own films, he did not rule out the possibility of crafting another Knives Out whodunnit with Daniel Craig's private investigator Benoit Blanc.
The news comes direct from Rian Johnson, who sat down with Third Coast Review's Steven Prokopy for a live Q&A (the always entertaining Michael Shannon was also on-hand) following the 55th Chicago International Film Festival centerpiece screening of the hotly anticipated flick. Putting it in the simplest terms possible, my colleague asked Rian Johnson if he would do another one, who in turn replied that he would so long as Daniel Craig was also down and had the time (not an exact quote, I wasn't jotting down his answers, but you get the idea).
I'm aware most audiences don't even get to see Knives Out until another month, but it's safe to say that people are going to want more. Rian Johnson honors the murder mystery genre, provides plenty of laughs, and injects it with thoughtful political commentary that never once feels shoehorned in. It's a breath of fresh air for a beloved genre that hasn't had much interest lately, and at the very least, will hopefully turn a decent profit and spawn similar movies.
If you have been lucky enough to see Knives Out on its festival tour, let us know if you would like to see Benoit Blanc, Sir CSI:KFC, solve more mysteries.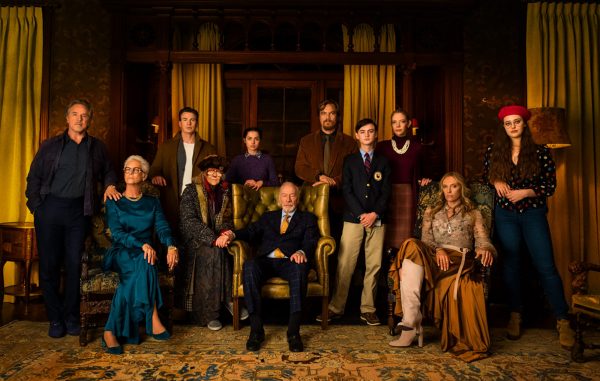 Acclaimed writer and director Rian Johnson (Brick, Looper, The Last Jedi) pays tribute to mystery mastermind Agatha Christie in KNIVES OUT, a fun, modern-day murder mystery where everyone is a suspect. When renowned crime novelist Harlan Thrombey (Christopher Plummer) is found dead at his estate just after his 85th birthday, the inquisitive and debonair Detective Benoit Blanc (Daniel Craig) is mysteriously enlisted to investigate. From Harlan's dysfunctional family to his devoted staff, Blanc sifts through a web of red herrings and self-serving lies to uncover the truth behind Harlan's untimely death. With an all-star ensemble cast including Chris Evans, Ana De Armas, Jamie Lee Curtis, Don Johnson, Michael Shannon, Toni Collette, LaKeith Stanfield, Katherine Langford and Jaeden Martell, KNIVES OUT is a witty and stylish whodunit guaranteed to keep audiences guessing until the very end.
Robert Kojder is a member of the Chicago Film Critics Association and the Flickering Myth Reviews Editor. Check here for new reviews, friend me on Facebook, follow my Twitter or Letterboxd, check out my personal non-Flickering Myth affiliated Patreon, or email me at MetalGearSolid719@gmail.com