Before J.J. Abrams was brought in to round out the Sequel Trilogy – and the entire Skywalker Saga – for Star Wars: The Rise of Skywalker, the task of writing and directing Star Wars: Episode IX originally fell to Jurassic World helmer Colin Trevorrow. However, Trevorrow ultimately exited the project due to creative differences with Lucasfilm, and now the studio's president Kathleen Kennedy has opened up on the decision to ditch the filmmaker and move in a different direction:
"Well, I wouldn't say it didn't work," Kennedy tells io9. "Colin was at a huge disadvantage not having been a part of The Force Awakens and in part of those early conversations because we had a general sense of where the story was going. Like any development process, it was only in the development that we're looking at a first draft and realising that it was perhaps heading in a direction that many of us didn't feel was really quite where we wanted it to go. And we were on a schedule, as we often are with these movies, and had to make a tough decision as to whether or not we thought we could get there in the time or not. And as I said, Colin was at a disadvantage because he hadn't been immersed in everything that we all had starting out with Episode VII."
SEE ALSO: The Emperor taunts Kylo Ren in Star Wars: The Rise of Skywalker clip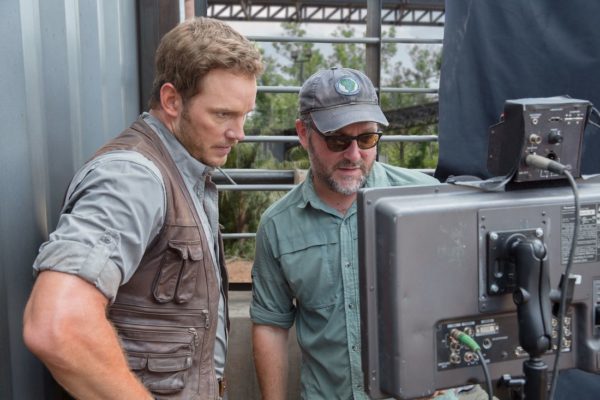 Star Wars: The Rise of Skywalker sees J.J. Abrams (Star Wars: The Force Awakens) directing a cast that includes Star Wars veterans Daisy Ridley (Rey), Adam Driver (Kylo Ren), John Boyega (Finn), Oscar Isaac (Poe Dameron), Lupita Nyong'o (Maz Kanata), Domhnall Gleeson (General Hux), Kelly Marie Tran (Rose Tico), Joonas Suotamo (Chewbacca), Billie Lourd (Lieutenant Connix), Greg Grunberg (Snap Wexley), Mark Hamill (Luke Skywalker), Anthony Daniels (C-3PO), Billy Dee Williams (Lando Calrissian), Ian McDiarmid (Emperor Palpatine) and Carrie Fisher (Leia Organa) as well as new additions Naomi Ackie (Lady Macbeth), Richard E. Grant (Logan), Dominic Monaghan (Lost), and Keri Russell (The Americans).