Just days after setting a July 2022 release date for the long-planned The Flash solo movie, Warner Bros. has now added another DC project to its upcoming schedule, the studio having dated New Line Cinema's Shazam! 2 for April 1st 2022.
The follow-up to this year's origin story – which grossed almost $365 million at the global box office from a modest (for a superhero tentpole, at least) budget of $100 million – will reunite Shazam! star Zachary Levi with director David F. Sandberg and screenwriter Henry Gayden.
Along with Levi, both Asher Angel (Billy Batson) and Jack Dylan Grazer (Freddy Freeman) are expected to return, and we'll presumably see more of both Billy Batson and Shazam's extended 'Shazam Family'. Don't expect an appearance from Dwayne Johnson's Black Adam though, as Levi has suggested that will have to wait until Shazam! 3 as The Rock focuses on his own 2021 solo movie.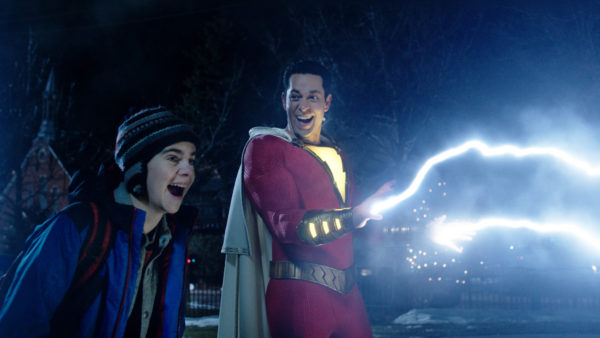 With Shazam! 2, we now have eight DC movies confirmed for release between now and December 22nd, with the slate as follows:
Birds of Prey – February 2020
Wonder Woman 1984 – June 2020
The Batman – June 2021
The Suicide Squad – August 2021
Black Adam – December 2021
Shazam! 2 – April 2022
The Flash – July 2022
Aquaman 2 – December 2022
What do you make of the current slate of DC movies? Do you think we'll see any changes to the schedule? Which of the movies are you most looking forward to? Let us know in the comments below or on our social channels @FlickeringMyth…