UPDATE: According to Comic Book, the below information is inaccurate, and there was no official announcement about Shazam 2 during Brazil's Comic Con Experience. Original story follows…
Though it was already a certainty, Warner Bros. officially announced at CCXP that Shazam 2 is in development with Zachary Levi returning as the title superhero and David F. Sandberg likely returning as director.
The script is being written Henry Gayden, who also wrote Shazam!. There is no official start date for production, but Levi has previously said it will likely begin next summer in part so the younger cast won't age out of their roles too quickly.
While production on Shazam 2 will be worked out, Dwayne 'The Rock' Johnson will star as Shazam's mortal enemy Black Adam in his own film. The villain was teased in Shazam! as a champion gifted with powers who fell to darkness and the film will serve as his proper introduction before he and Shazam face off, though audiences will have to wait longer for that fight as Levi stated it likely won't happen until a third Shazam! film once Black Adam and Shazam 2 have been released.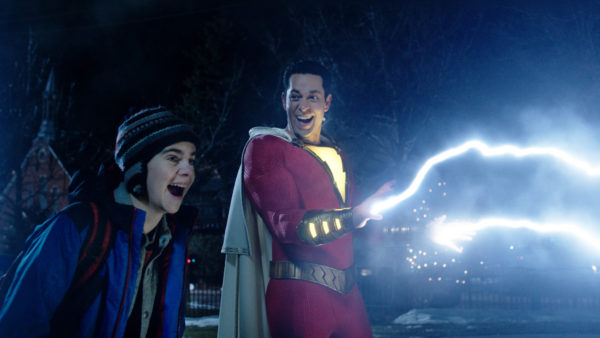 Are you excited for Shazam 2? Let us know below or tweet us at @flickeringmyth…