EJ Moreno on seeing more horror films at the Oscars…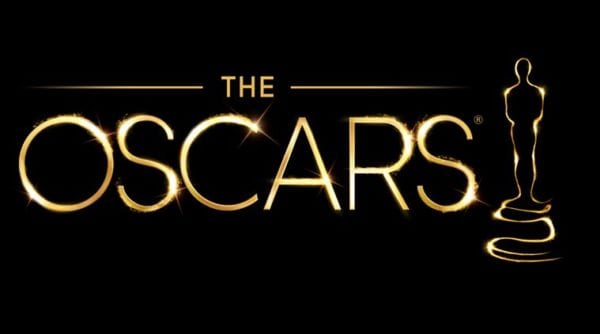 To say the Academy Awards and horror movies have a complicated relationship would be an understatement. Throughout the storied history of the award show, the horror genre has rarely got proper recognition. That's not saying it never happens, and I do believe some people forget that nominations & wins for horror happen.
Most notable, we have The Silence of the Lambs winning the Big 5 in 1992 and Get Out recently winning for Best Screenplay. But those are only two of a very few ever to win. There are also a few wins for effects (The Fly and American Werewolf in London), as well as classic Jaws winning Best Sound, Best Film Editing, and Best Original Score.
Four actors took home wins for their work: Fredric March in Dr. Jekyll and Mr. Hyde, Ruth Gordon in Rosemary's Baby, Kathy Bates in Misery, and Natalie Portman in Black Swan. That's about one every thirty years, which is insane given the fantastic performances throughout the years.
Again, this isn't a claim that the Academy completely ignores horror; it's a fact they don't look at the genre with as much respect as anything else. For comparison, 16 war films have won Best Picture alone! There's an obvious biased when it comes to less traditional fare, and while horror isn't the only genre ignored, it has the most missed opportunities.
This issue with horror and the Academy Awards dates back to 1931. Frankenstein, a commercial and critical success, went unnoticed. Think about how iconic Boris Karloff's performance is and tell me that he didn't deserve a nomination. That's not even mentioning the make-up that it took to bring the monster to life.
Then you jump to Psycho's four nominations and zero wins and notice that thirty years didn't change anything. The 1960 film went on to lose Best Picture, Best Director, Best Supporting Actress, and Best Art Direction. Look, the fact Hitchcock has never won an Academy Award for Best Director is a subject for another time, but it's wild to think his effort here got nothing.
The Shining not receiving a single nomination is still a fact that blows my mind to this day. While it wasn't the most popular film during release, The Academy was known for looking past that and awarding the art. Kubrick was even a favorite of the Academy with three Best Director nominations before, but that still wasn't enough.
If Kubrick or Hitchcock can't break the horror bias, what ever could? Hopefully, the work of modern directors inspired by the legends.
If you look at the 2020 Oscars, there's real room for three horror movies to each have a moment. And this isn't even wishful thinking on a genre fan's behalf; there's some real buzz. The Lighthouse, Midsommar, and Us each have put out For Your Consideration ads for their work this past year. The awards campaign has not gone unnoticed as each of them has made their mark this season.
The Lighthouse and Us both secured wins in recent events, a good sign of things to come. The intense and memorable work of Lupita Nyong'o is getting its due praise. Unsurprisingly, the cinematography of The Lighthouse has won awards already.
Midsommar is having a slightly harder time than the other two. This snub is a sign of a sad trend where Ari Aster's work is going a bit unnoticed. The snub of Toni Collette at last year's show is still mind-blowing, and I need a personal sorry. But on a more serious note, it's wild to think the throwback vibe of Midsommar hasn't spoken to voters.
Nonetheless, there are three horror films actively campaigning and making a splash. This a trend that should continue going forward. Arthouse and prestige horror is becoming more common, and the trend is showing at awards time. Think about this type of attitude for a film like Scream, something that spoke to the masses but also saw acclaim from critics as well. Even going just a few years back and The Witch could've had a chance at screenplay and cinematography.
When looking at the horror contenders this year – two of which received Critics Choice nominations for Best Sci-fi/Horror – it's clear to see why they are in the conversation.
The Lighthouse is one of the most visceral viewing experiences of the year. Director Robert Eggers thursts you into his strange yet realistic world. There's insane attention to detail on everything from the set design to the accents, something the Academy goes wild for usually. Let's not forget two of the best acting performances this year, Willam Dafoe and Robert Pattison. A shame if Academy-favorite Dafoe is ignored for his work.
Another immersive world brought to you through a film is Jordan Peele's Us. There's a lot of technical aspects that make the movie shine, like great VFX and cinematography, but the score outshines all that. Composer Michael Abels crafted one of the year's best work, wholly unique and so chilling.
Speaking of unique and chilling, no Best Actress category is complete without Lupita Nyong'o. She's absolute a mega-star and proves it with her two roles here. While the Golden Globes snubbed her, Nyong'o is still a contender for one of the coveted Oscars spots. Right the wrong of Collette's Hereditary snub.
Look, I'm not saying to give horror any special treatment. Not implying to offer any special consideration for the sake of it, but I do think the genre needs its fair chance. While many are pushing to include more comic book movies, let's also work on fixing a long-standing blemish on the Academy's behalf.
If we get more respect for a genre that's been around since the dawn of storytelling, it opens the doors for sci-fi, comedies, and many more. We can course-correct as early as this year by taking the films presented this year just as thoughtfully as any other.
The Lighthouse and Us are as valid pieces of cinema as The Irishman and Joker.
EJ Moreno