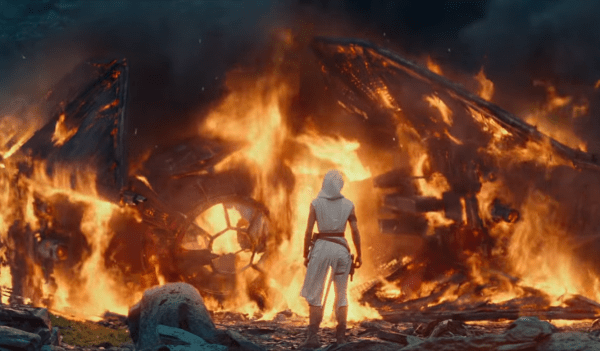 It may not have been as divisive as Star Wars: The Last Jedi, or a box office disappointment in the same vein as Solo: A Star Wars Story, but from a critics perspective at least, Star Wars: The Rise of Skywalker has done little to restore the legendary franchise to its former glory.
As revealed by Rotten Tomatoes, The Rise of Skywalker is now the worst-reviewed live-action Star Wars movie ever with a 52% Rotten score from 471 reviews, which puts its 1% below 1999's Star Wars: Episode I – The Phantom Menace – the movie which led many a fanboy to decry that George Lucas "raped" their childhoods.
Comparing it to the other instalments in the Sequel Trilogy, Star Wars: The Force Awakens sits on 93% Fresh (the same score as the 1977 original), while Star Wars: The Last Jedi garnered a 91% fresh. The Rise of Skywalker is also the only other Star Wars movie to receive a 'Rotten' alongside Episode I, unless you count the atrocious 2008 animated Star Wars: The Clone Wars film, which sits on a (very generous) 18%.
SEE ALSO: Colin Trevorrow's original Star Wars: Episode IX plans revealed
In terms of financials, The Rise of Skywalker certainly isn't a disaster, having pulled in $1.031 billion to date, while its audience score of 86% puts it on par with The Force Awakens and well ahead of The Last Jedi on 43%.
Star Wars: The Rise of Skywalker sees J.J. Abrams (Star Wars: The Force Awakens) directing a cast that includes Star Wars veterans Daisy Ridley (Rey), Adam Driver (Kylo Ren), John Boyega (Finn), Oscar Isaac (Poe Dameron), Lupita Nyong'o (Maz Kanata), Domhnall Gleeson (General Hux), Kelly Marie Tran (Rose Tico), Joonas Suotamo (Chewbacca), Billie Lourd (Lieutenant Connix), Greg Grunberg (Snap Wexley), Mark Hamill (Luke Skywalker), Anthony Daniels (C-3PO), Billy Dee Williams (Lando Calrissian), Ian McDiarmid (Emperor Palpatine) and Carrie Fisher (Leia Organa) as well as new additions Naomi Ackie (Lady Macbeth), Richard E. Grant (Logan), Dominic Monaghan (Lost), and Keri Russell (The Americans).