If you've been wondering how the Skywalker Saga would have drawn to a close had Disney and Lucasfilm not parted ways with Jurassic World helmer Colin Trevorrow, then wonder no more as various sources are reporting that a legitimate copy of Trevorrow's script has leaked, revealing everything that the filmmaker had planned for Star Wars: Episode IX – or, as it would have been titled, Star Wars: Duel of the Fates. Here's the opening crawl:
STAR WARS
EPISODE IX: DUEL OF THE FATES
The iron grip of the FIRST ORDER has spread to the farthest reaches of the galaxy. Only a few scattered planets remain unoccupied. Traitorous acts are punishable by death.
Determined to suffocate a growing unrest, Supreme Leader KYLO REN has silenced all communication between neighboring systems.
Led by GENERAL LEIA ORGANA, the Resistance has planned a secret mission to prevent their annihilation and forge a path to freedom…
SEE ALSO: Star Wars: The Rise of Skywalker passes $1 billion at the global box office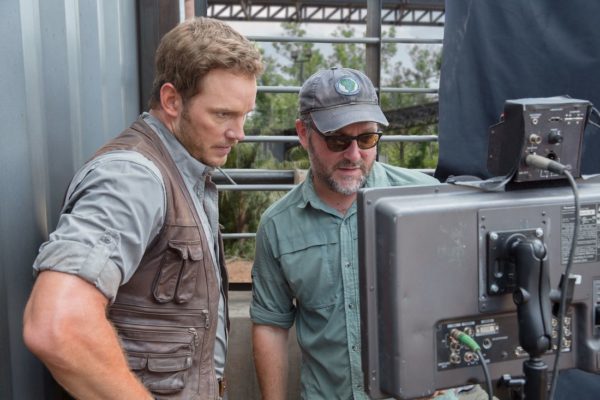 The script for Duel of the Fates is said to be dated December 2016, a week before the passing of Carrie Fisher, and so would presumably have undergone a rewrite before making it to production. As with J.J. Abrams' Star Wars: The Rise of Skywalker, the main thrust of the movie would have been the relationship and confrontation between Rey and Kylo Ren, while the likes of Finn, Poe and Rose (who is said to have a much larger role) sought allies for the Resistance.
However, that's pretty much where the similarities end; there's no Emperor Palpatine return (although old Sheev does show up via a holo-recording), and instead Kylo Ren remains the main antagonist. After discovering Palpatine's "contingency plan" should Luke Skywalker have killed him in Return of the Jedi, Kylo tracks down a Sith "ghoul" called Tor Valum and embarks on some new Dark Side training (including an Empire Strikes Back-style homage where he duels with – and is defeated by – Darth Vader). Kylo – who is haunted throughout by the Force Ghost of Luke – ultimately kills Tor Valum before heading to Mortis, a realm within the Force first introduced in Star Wars: The Clone Wars.
SEE ALSO: Star Wars: The Rise of Skywalker screenwriter explains how Rey re-balances the Force
While this is all going on, Rey – now armed with a double-bladed lightsaber constructed from her staff and Anakin's broken saber – continues her training under Force Ghost Luke, but feels she is struggling to live up to expectations. Along with her Resistance buddies, Rey travels to Coruscant to activate a Force Beacon calling for allies in the fight against the First Order, battles and kills the Knights of Ren before confronting Kylo Ren on Mortis, where she discovers that the Supreme Leader was responsible for killing her parents and that her full name is actually Rey Solana. The two continue their fight, which ultimately results in Kylo's death and Rey – who has now found balance between both the Dark Side and the Light – meets with the Force Ghosts of Luke, Yoda and Obi-Wan in the Astral Plane before returning to the real world with plans to train a new group of Jedi.
As of yet, the script doesn't appear to have found its way online, but you can check out an in-depth three-part breakdown on Reddit here, here and here, and be sure to let us know what you make of Trevorrow's story, and how you think it compares to The Rise of Skywalker…
SEE ALSO: Anakin Skywalker Force Ghost was never planned for Star Wars: The Rise of Skywalker
Star Wars: The Rise of Skywalker sees J.J. Abrams (Star Wars: The Force Awakens) directing a cast that includes Star Wars veterans Daisy Ridley (Rey), Adam Driver (Kylo Ren), John Boyega (Finn), Oscar Isaac (Poe Dameron), Lupita Nyong'o (Maz Kanata), Domhnall Gleeson (General Hux), Kelly Marie Tran (Rose Tico), Joonas Suotamo (Chewbacca), Billie Lourd (Lieutenant Connix), Greg Grunberg (Snap Wexley), Mark Hamill (Luke Skywalker), Anthony Daniels (C-3PO), Billy Dee Williams (Lando Calrissian), Ian McDiarmid (Emperor Palpatine) and Carrie Fisher (Leia Organa) as well as new additions Naomi Ackie (Lady Macbeth), Richard E. Grant (Logan), Dominic Monaghan (Lost), and Keri Russell (The Americans).